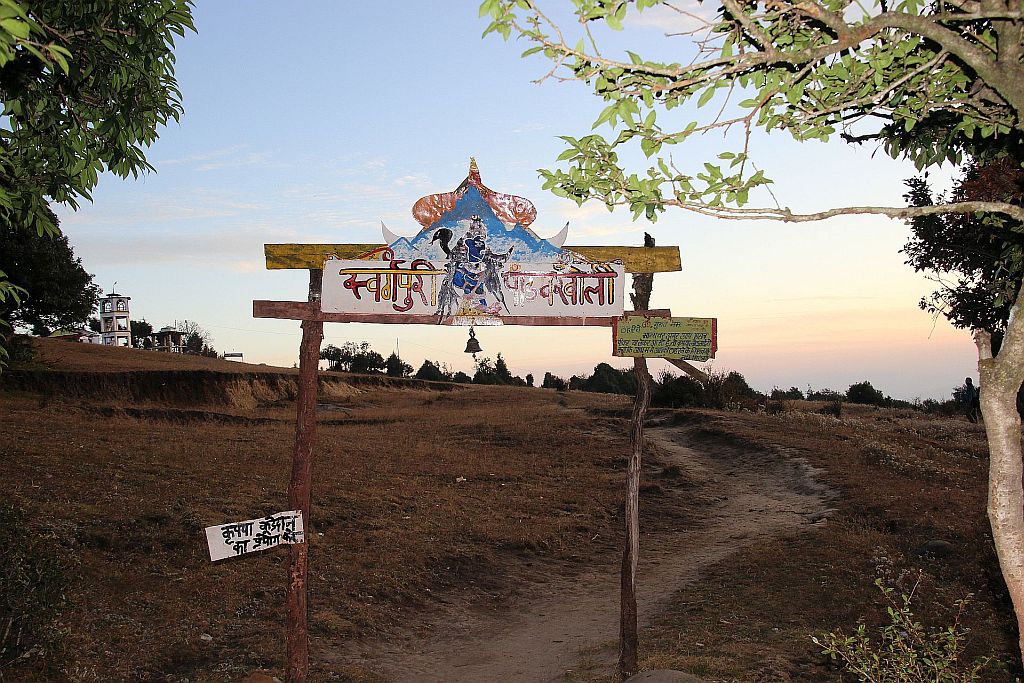 Over an evening in the weekends, a friend suggested this place during a rendez-vous, organised after a long time in Mukteshwar, Uttarakhand. This short trip of one night was planned with two other friends. Next morning we set out to drive to Kukuchina, the foot hills of the Pandukholi. A lesser known place in kumaon and does not fall en route to any known tourist destinations thus still devoid of any commercialization.
The route to reach this place goes via Ranikhet. After crossing the cantonment area, at a fork way, we took left towards Dwarahat, instead of right which goes to golf course. From Dwarahat via Dunagiri, drive for another 27 kms to reach Kukuchina, about 5 Km from Dunagiri. To reach Pandukholi, one needs to trek for about 3 kms from the nearest motorable road which ends at Kukkuchhina. Pandukholi, at a height of 8000 ft from the sea level, offers a breath-taking view of greater Himalayas and spectacular landscapes of mountains and valley around.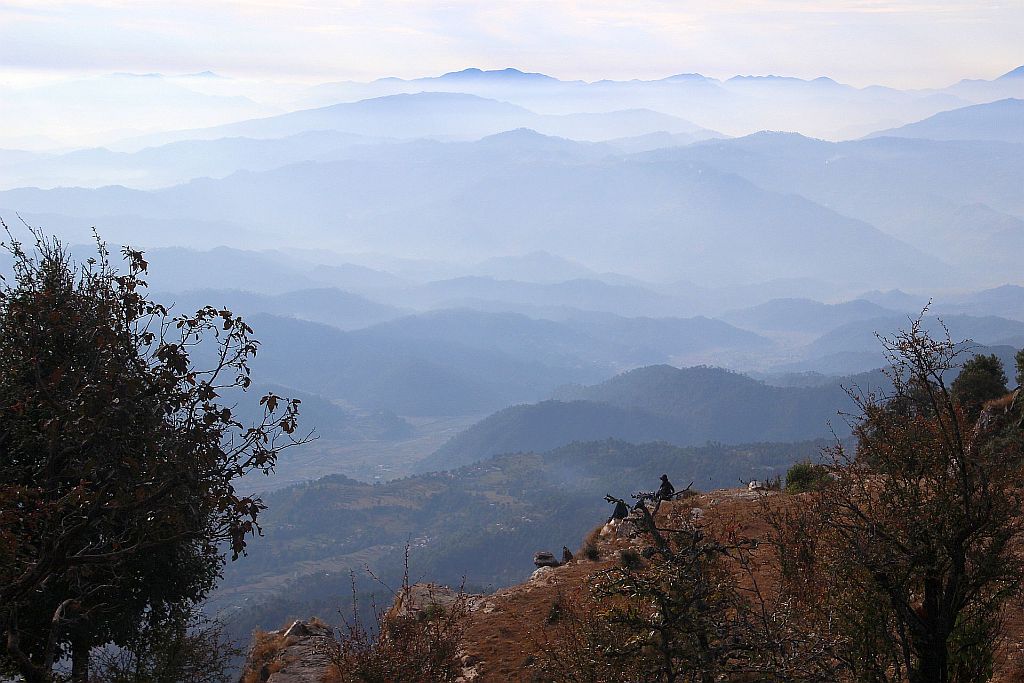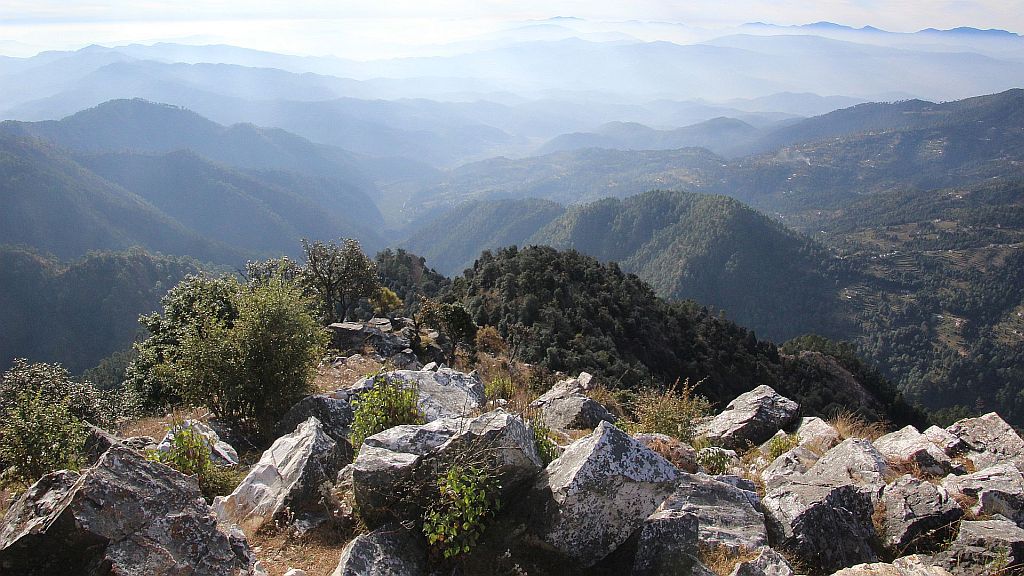 By the time we reached the Kukuchina the foot of the hill, the sun had started to descend but still we had about 4 hrs before the sunset. We parked our vehicle at Kukuchina roundabout, we set out for an uphill 4 hrs moderate trek. The trail goes through the dense oak forest, leading uphill to Pandukholi, an ashram sitting quietly on top of the mountain.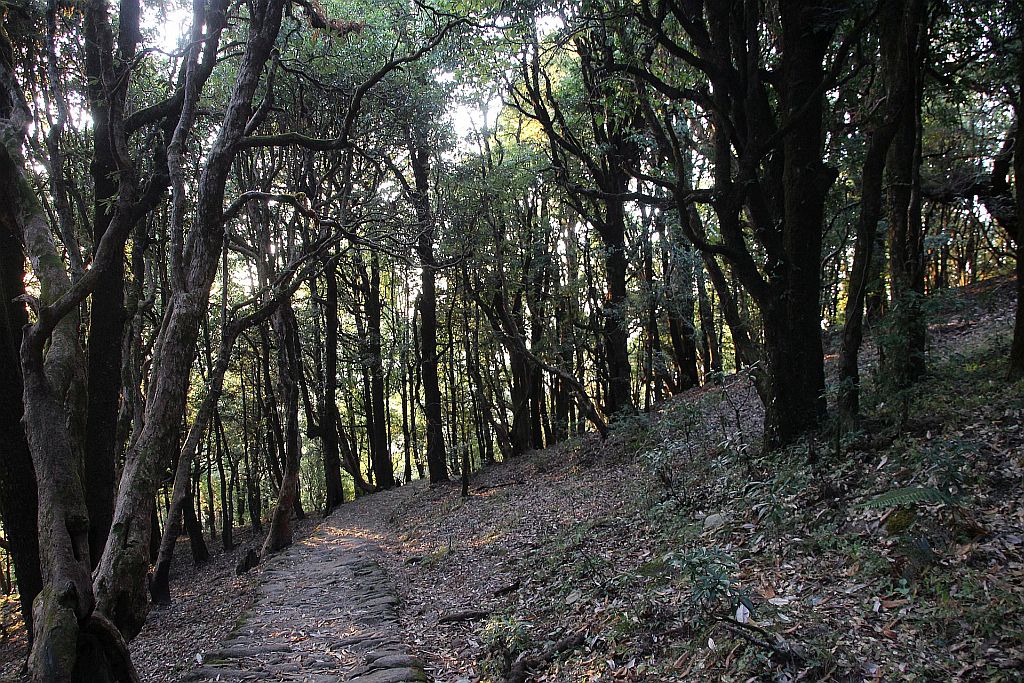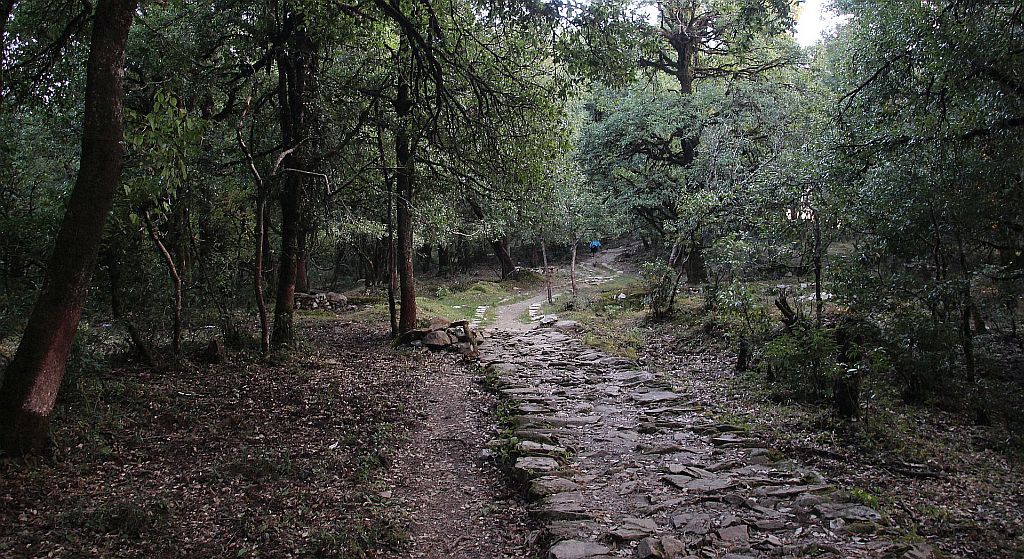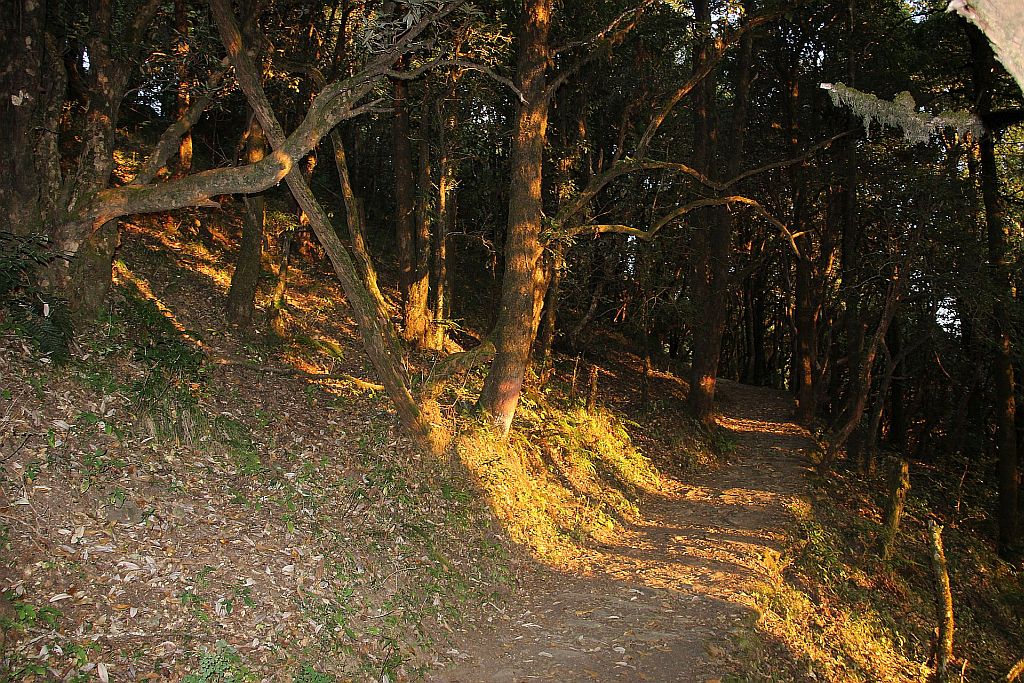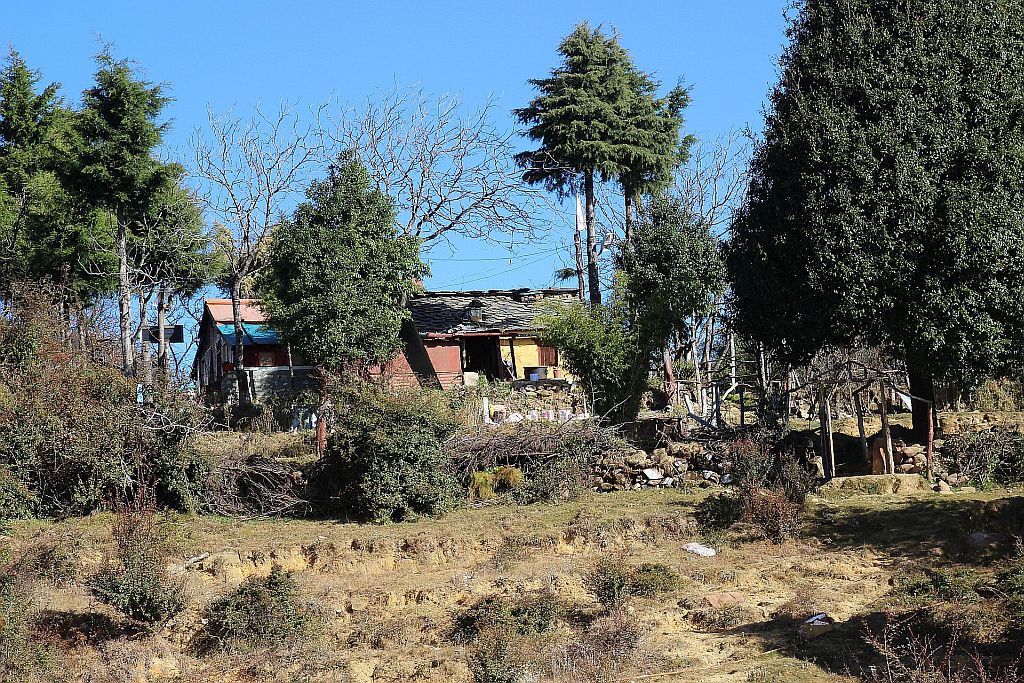 This place has a mythology that after 14-year exile as mentioned in the Mahabharata, during the 1 year of "Agyatvas' / secret exile period when the Pandavas were running from place to place, hiding their true identity. Pandavas found this place most suitable in the last year of secret exile. The Kauravas were chasing them all around to find them and they came around in the foot hills of this region. It is believed that Kukuchina was the last point till which the Kauravas came, after which they returned. Thus the foot of these hills was named ' Kauravchina' which in time, became 'Kukuchina'.
Well there are more undiscovered caverns in this hill. These caves are believed to have been one of the shelters of the Pandavs. You can hear a hollow sound like beating of a drum when the ground is thumped above.
A welcoming Bugyal/grassland greeted us when we reached the top of the mountain, clubbed with majestic Himalayan landscapes around. After crossing the grassland just before the ashram, we came across an old tree and surrounding of it was marked as Bhim Gaddi. Ashram main entrance is further up from there. The ashram was made by a spiritual person in the memory of Mahant Balwantgiri Maharaj, who lived here for some of his life. A sight to remember! This place is tucked away in the middle of nowhere and is very unlike cinematic ashrams.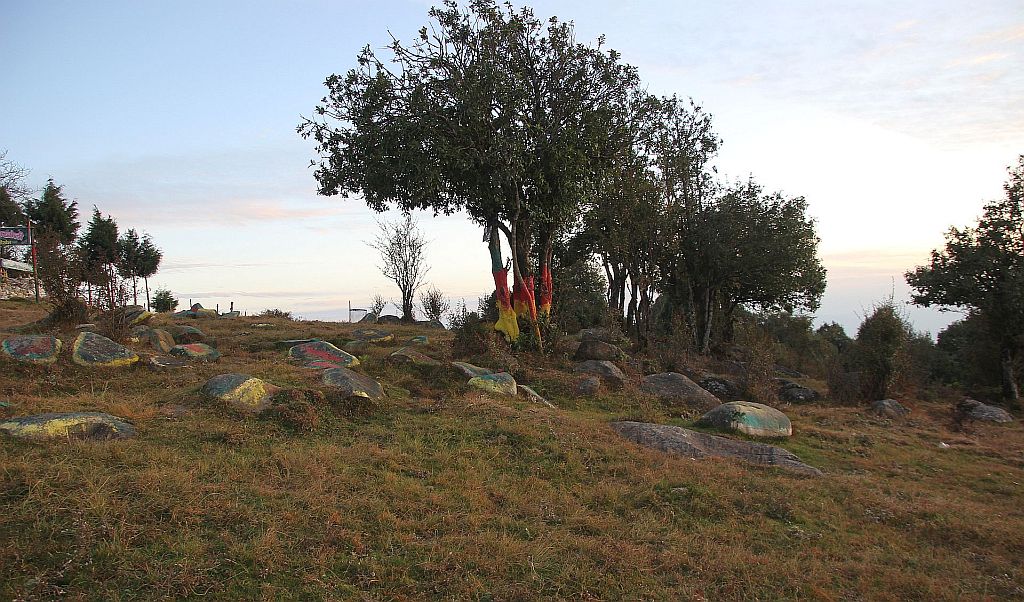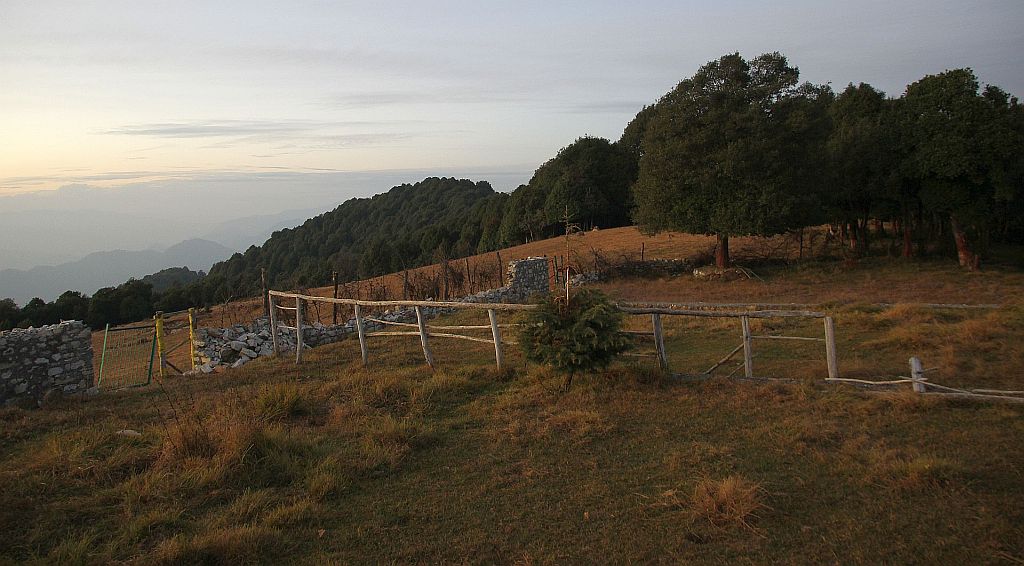 We were greeted by Ashram care taker and were offered herbal tea. We met Guruji late in the evening. We sat around the fireplace in his kutia and chatted for some time. There were hardly any visitors there on that day. We spent a night at the ashram on the top, soaking in the moments, feeling the positive vibrations of an unadulterated ambiance. Ashram is with few rooms for the night shelter for the visitors.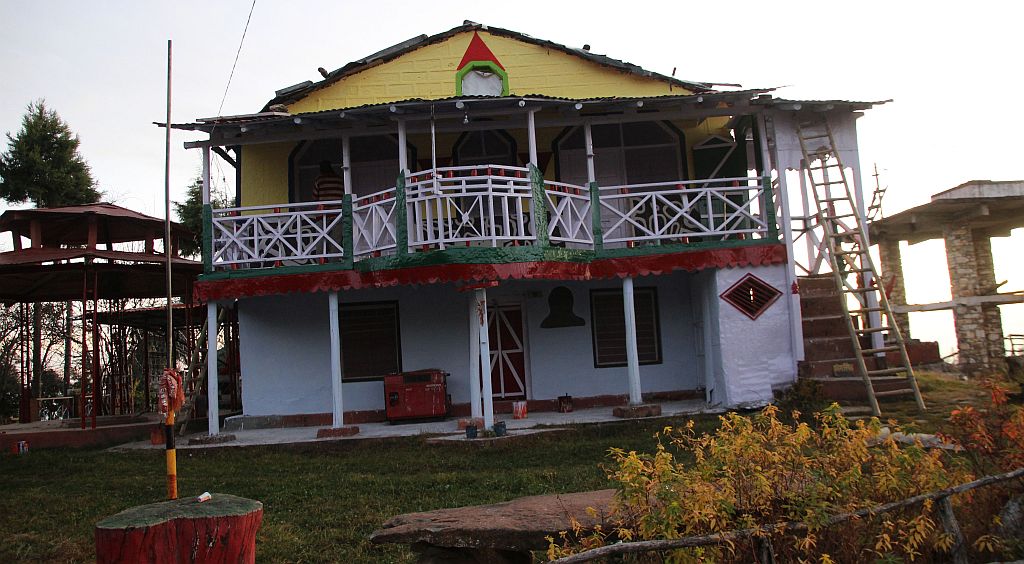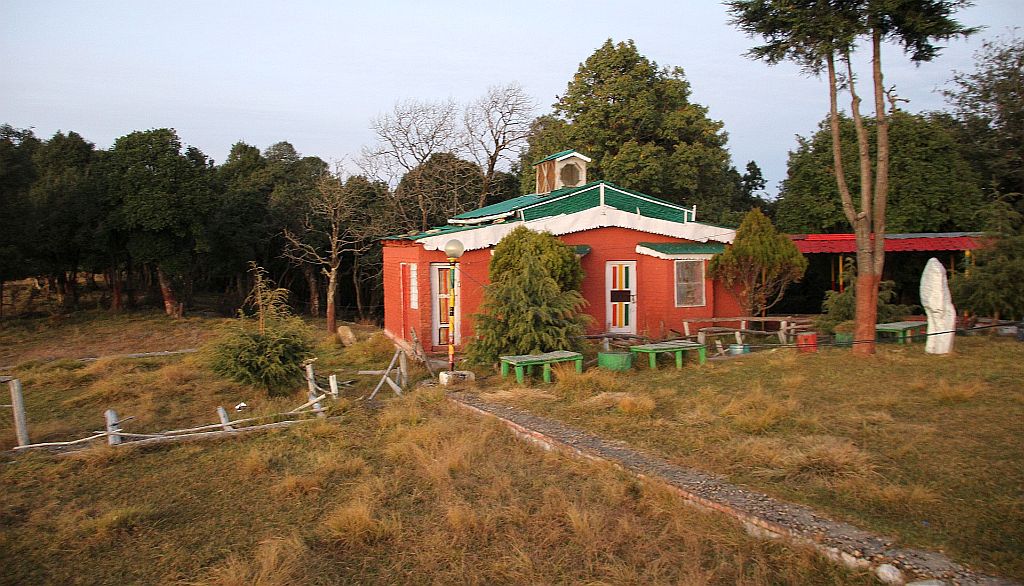 An ideal destination for a short trek and a night out camping in Kumaon Uttarakhand. One can pitch one's camp around if you wish too. Basic food, made on an open fire mud stove, is available in Ashram.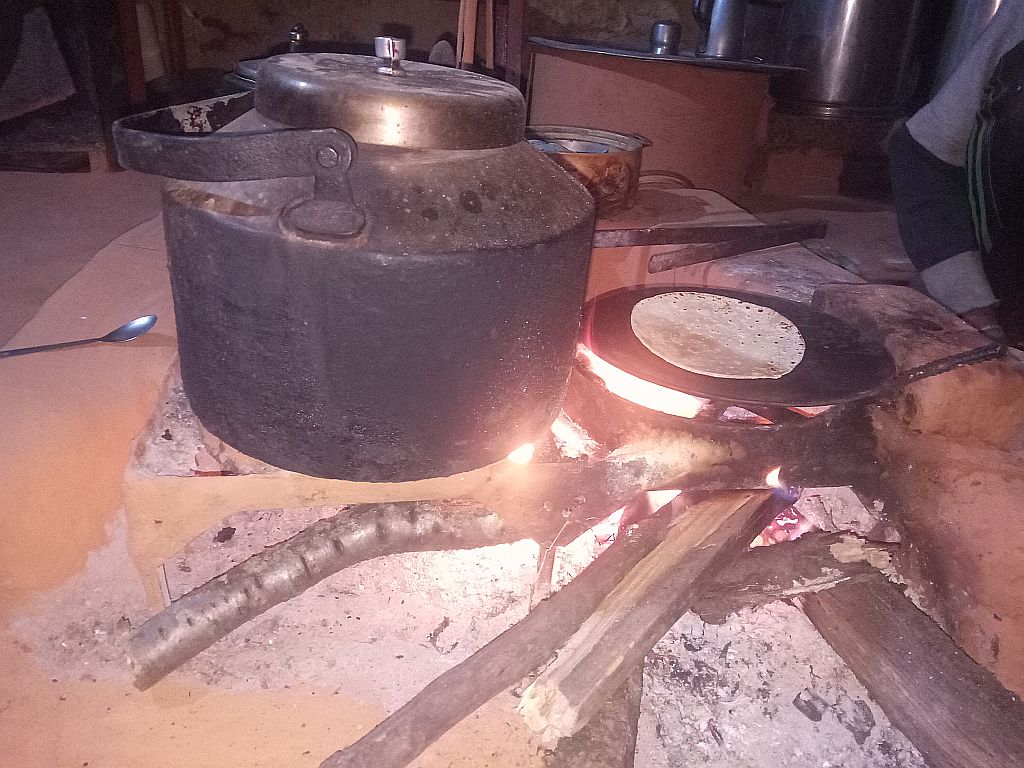 Next day morning, we went for a small hike around to explore the surroundings. From the top of a watch tower in the ashram, in fact, one can see a 360 degree view of the landscapes. Ashram is surrounded by dens oak forest on one side and on the other side, there is a cliff. There is a short trail taking you to the cliff side. At the edge of the cliff, there is a Shiva temple & Pandavas statue. An ideal place to do meditation and feel the spiritual vibrations.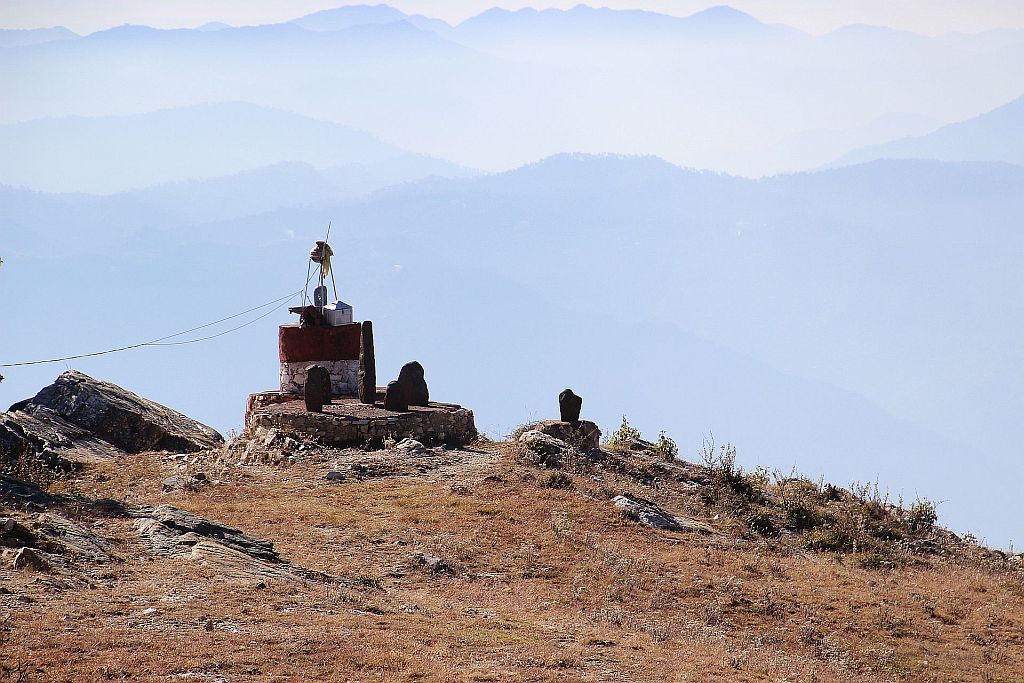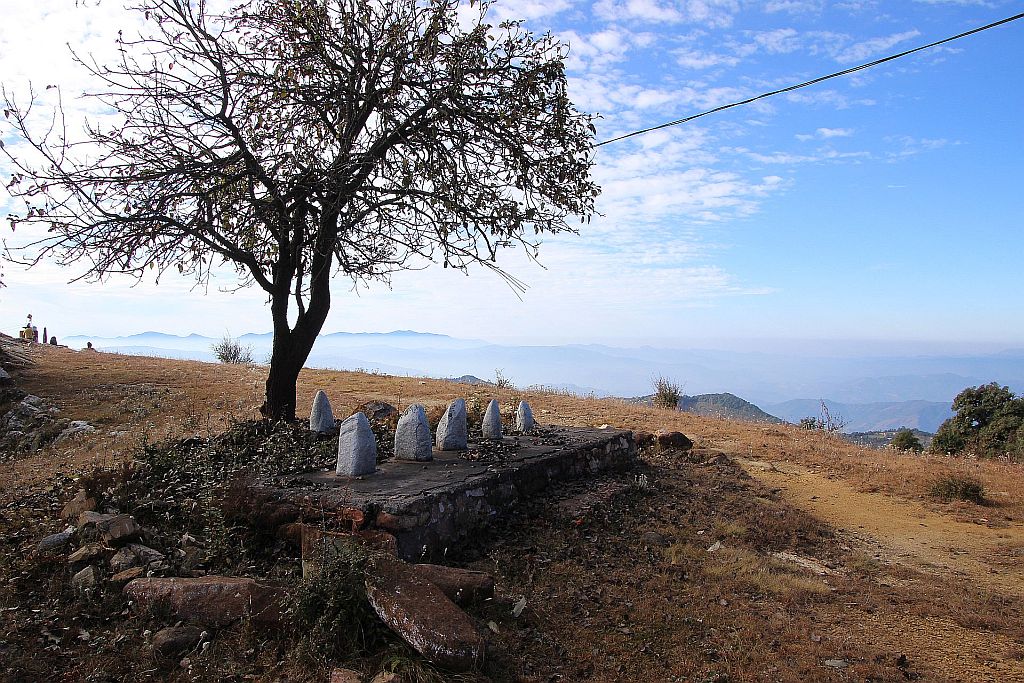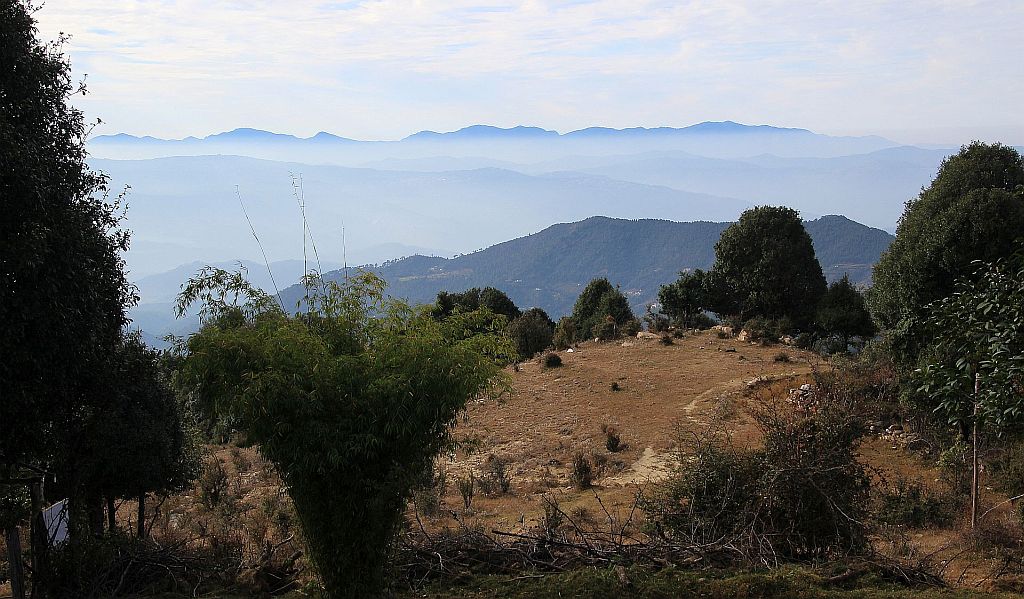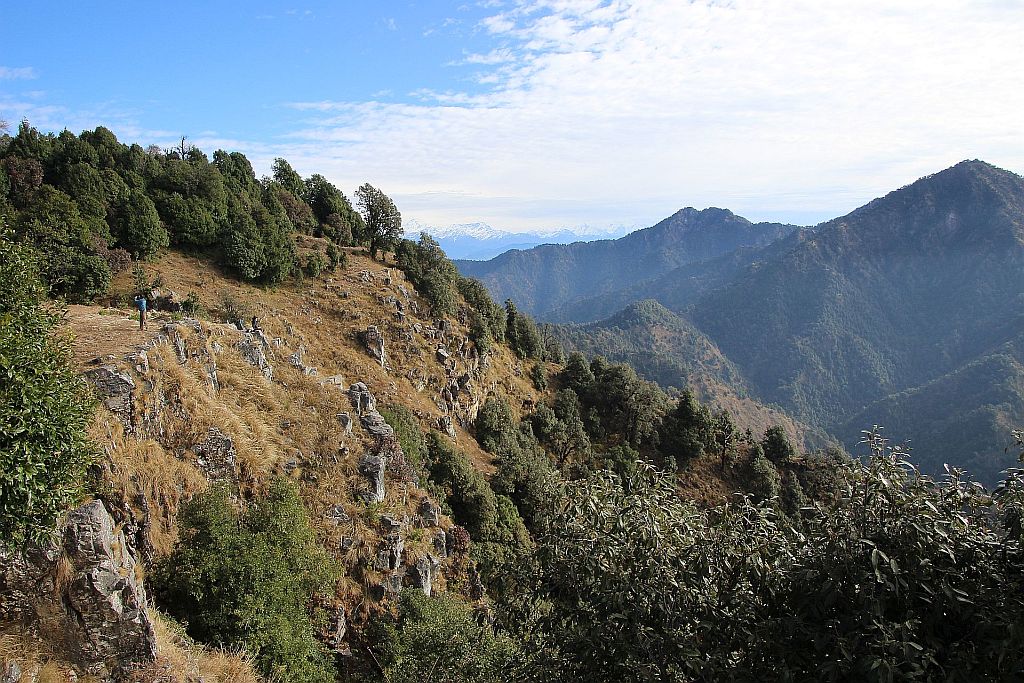 After spending early morning, couple of hours around this area, we rushed back to ashram and got ready to descend. Wish we had 2-3 days more to spend here, so that we would have trekked on the other numerous fascinating trails in this area. We started our descend as soon as possible from the other side of the Pandukholi Ashram / mountain which goes through the cave of Mahamuni Babaji and his Ashram mid way to Kukuchina. In my next blog by next week, I will be sharing this descend story and the visit of the Dunagiri Temple on our way back to Mukteshwar.

camping
,
destination
,
devbhumi
,
dunagiri
,
dwarahat
,
hills
,
himalayan
,
himalayas
,
kumaon
,
meditation
,
mountains
,
mystical
,
mythology
,
nature
,
offbeatdestinations
,
pandukholi
,
religious
,
roadtrip
,
spiritual
,
travel
,
trekking
,
uttarakhand