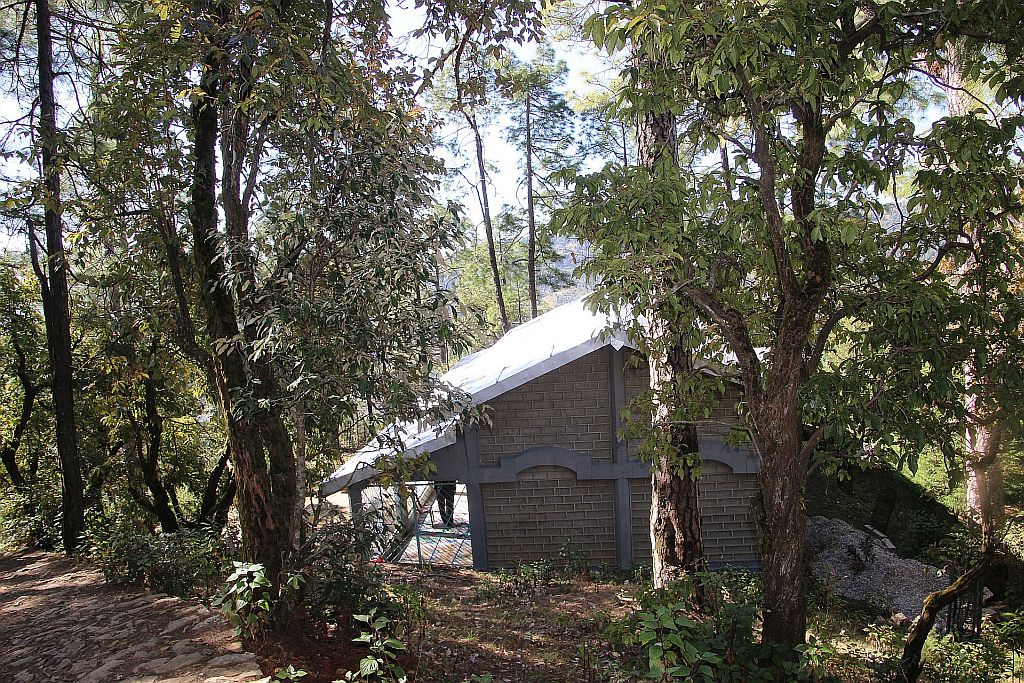 In continuation to my previous blog , pandukholi a lesser known places of Kumaon, Uttarakhand.
We started our descend as soon as possible from the other side of the Pandukholi Ashram / mountain which goes through the cave of Mahamuni Babaji and Yogoda Satsang Society Ashram mid way to Kukuchina. When we left the Pandukholi ashram, there is a way going down on the left side of Bhim ki Gaddi, lead us us through the dense oak forest, on the rugged mountain slopes.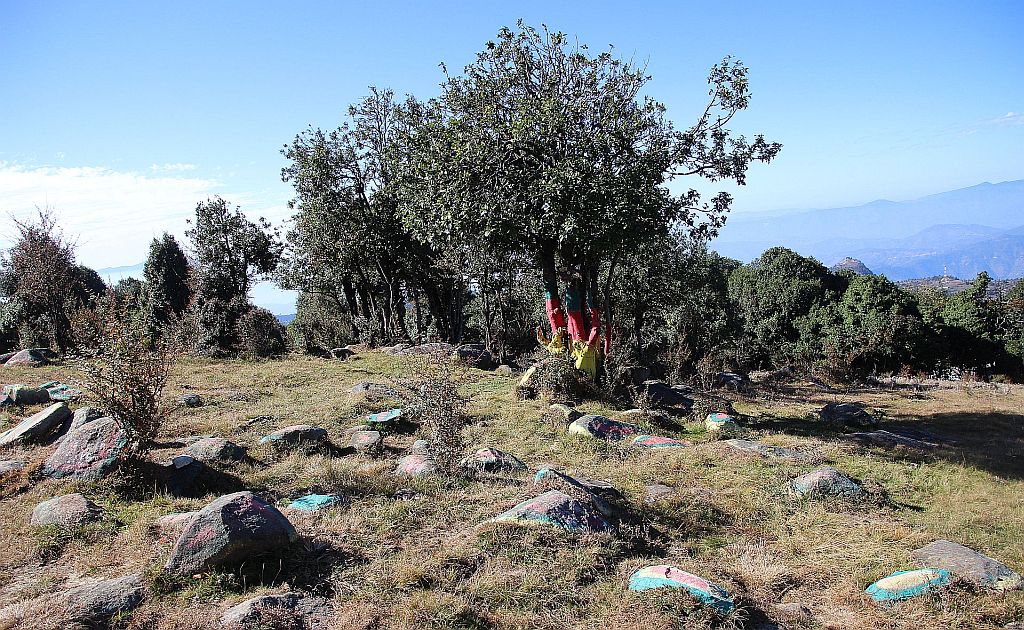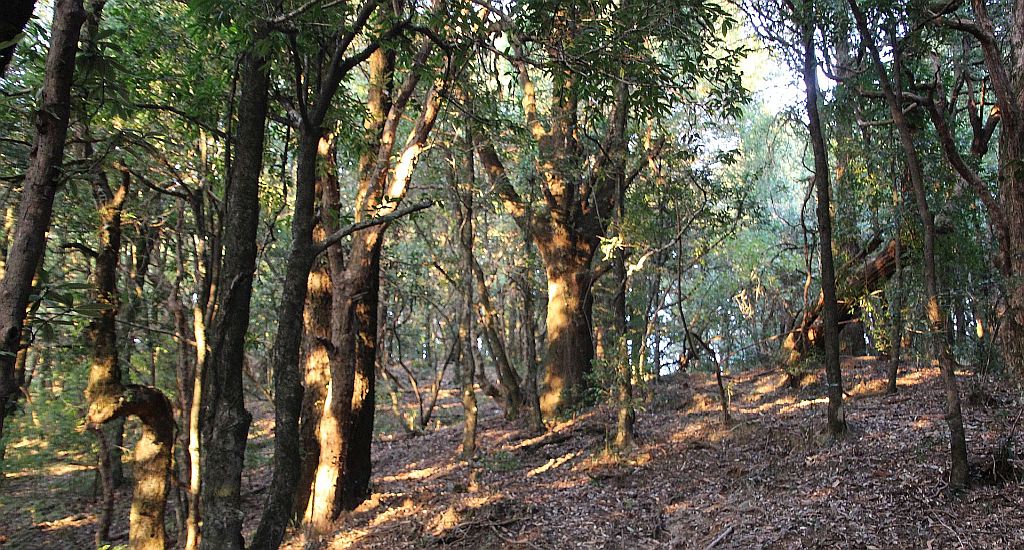 We followed the path but we got lost for a while. We saw some one coming up from far right and upon asking him loudly, he suggested us to find the tree and rocks marked with red/green/hello Colors. He asked us to follow those marked on trees which will take us down to babaji cave and his ashram a little further. Well, we found the way down following those markings on the trees and rocks. We realized it was the best way to mark the trail this way, because it is easy to maintain the markings of the trail, which was quite tricky. There were some points where it was like walking on slopes of the cliff side. We negotiated the descend well and after nearly an hour and half, we reached Mahamuni Babaji Cave, the Divine Himalayan Yogi & Guru of Shri Shri Shyama Charan Lahiri Mahasaya (the polestar of Kriya Yoga). It was like a cavern, where Babaji had done meditation for years and taught Kriya Yoga to Shri Shri Lahiri Mahasaya. A good read of the book Autobiography of a Yogi gives a lot of insights on the Kriya Yoga and the Guruji.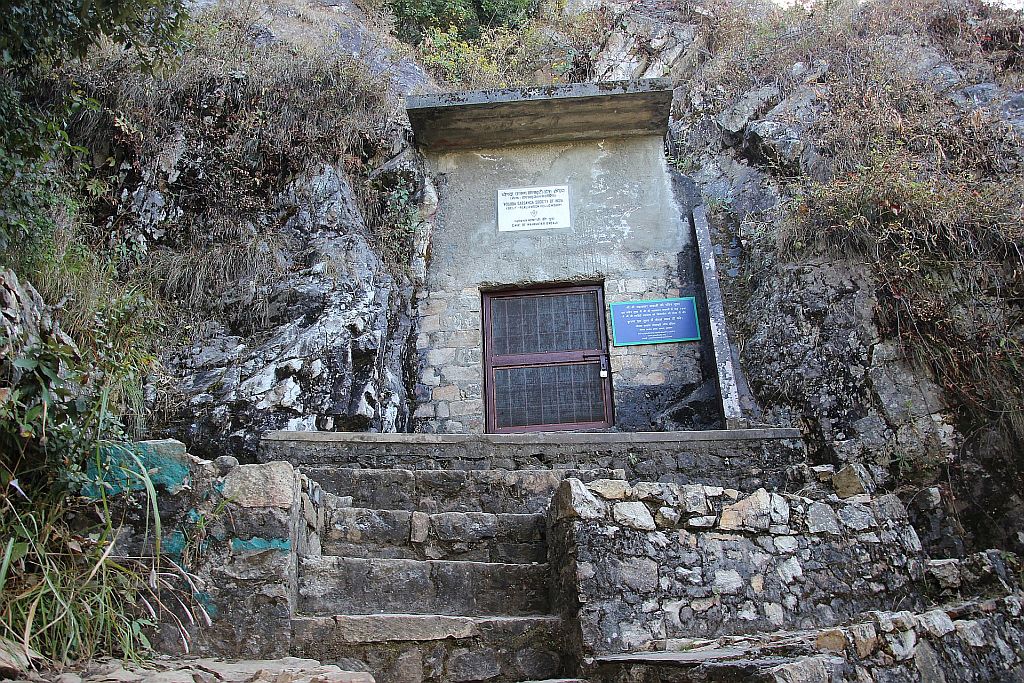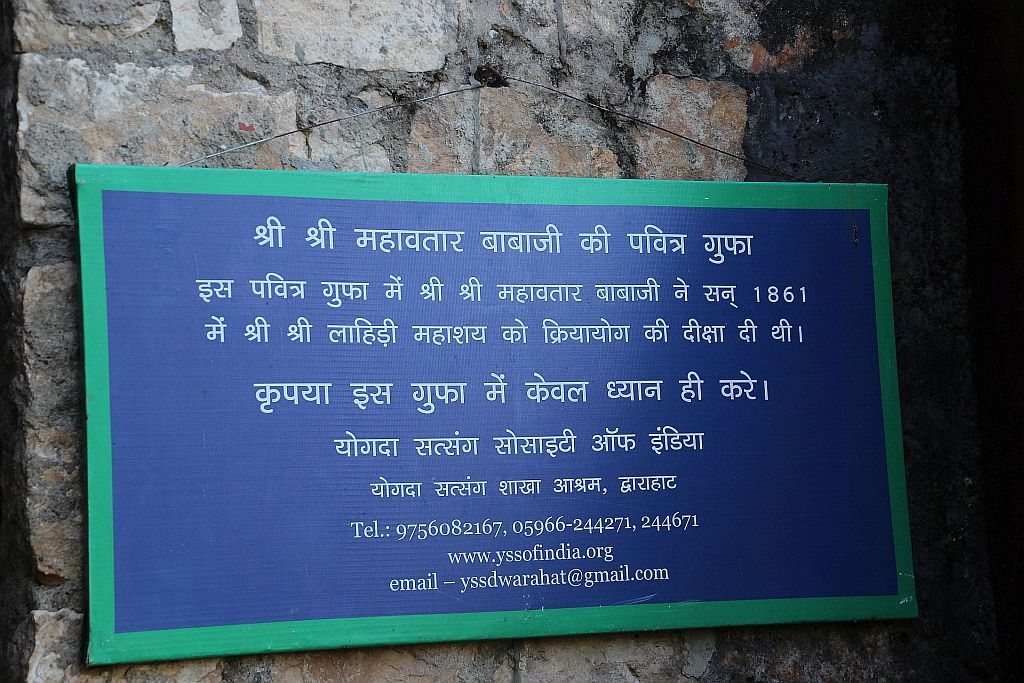 After spending sometime there, we continued the descend through the path further and reached the Yogoda Satsang Society Ashram, hardly 10 mnts trek down from the cave. Ashram was built in…. It's like a big hall where meditation and spiritual activities are organised by the ashram…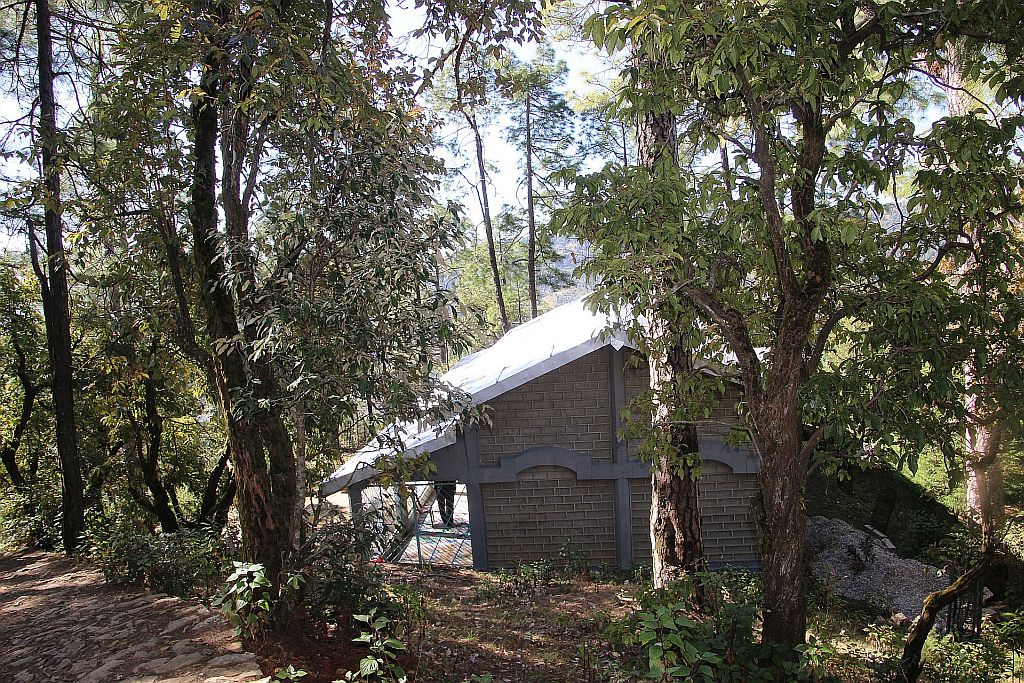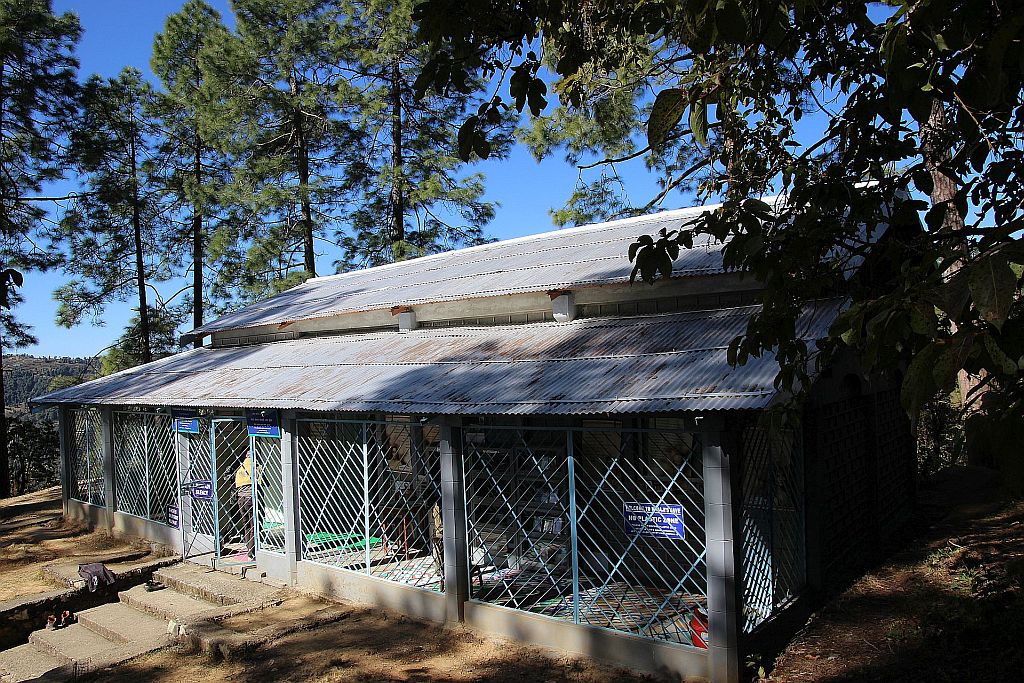 Visit of the Ashram was short. We continued our descend, crossing several small streams and beautiful landscapes, we approached the habitation areas near the valley down. The entire landscapes changed from the dense oak forest to the countrysides of Himalayas with the terrace farms around.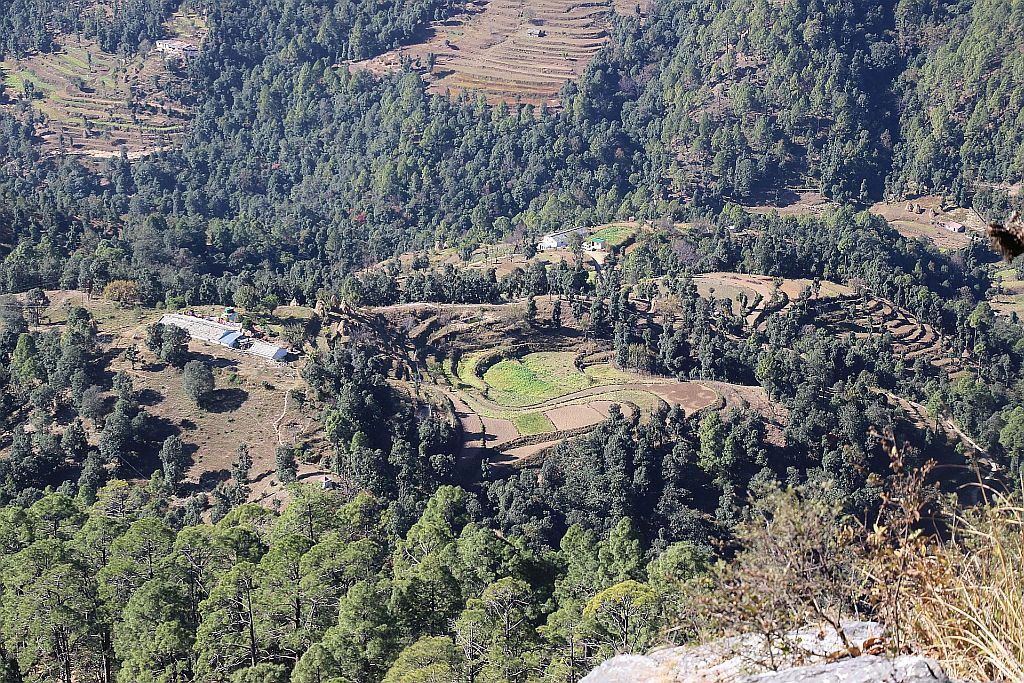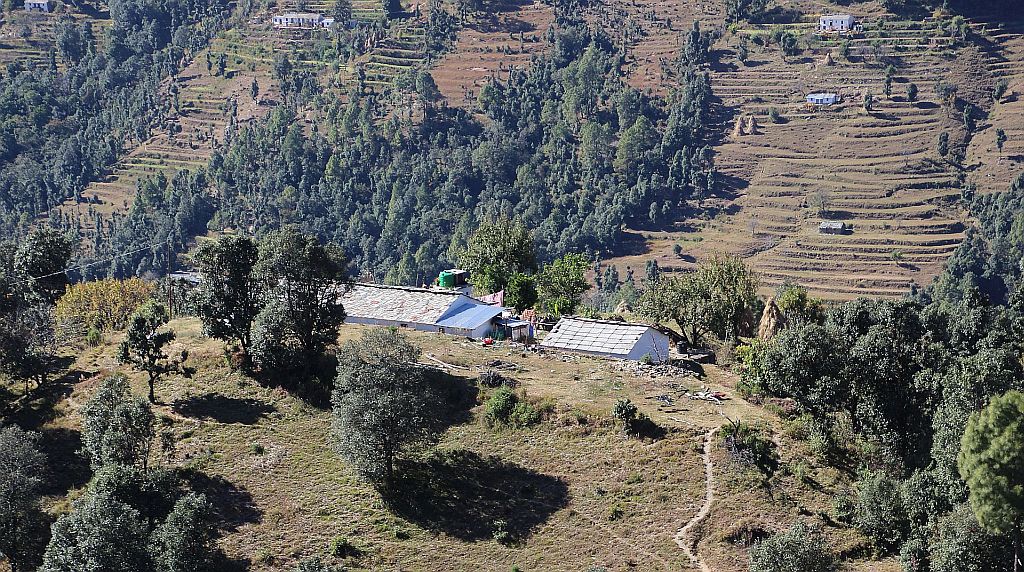 We were now walking around the valley side and in proximity to the villages. They were looking amazing as they had a look of typical mountain houses, with Kumaoni architecture or I should say Pahaadi Look. Countrysides of Himalayas with their unique charm and character. The path became easy and wider. We saw some villages in regular intervals. Easy to hike now on this terrain as it had a gradual slope, taking us down. We could see the main road on the other hill and the junction of Kukuchina but still an hour hike for us. There were no shops or refreshments joints till another 20mnts, before the roundabout of Kukuchina. When we reached Kukuchina, we relaxed for a while with some tea and snacks.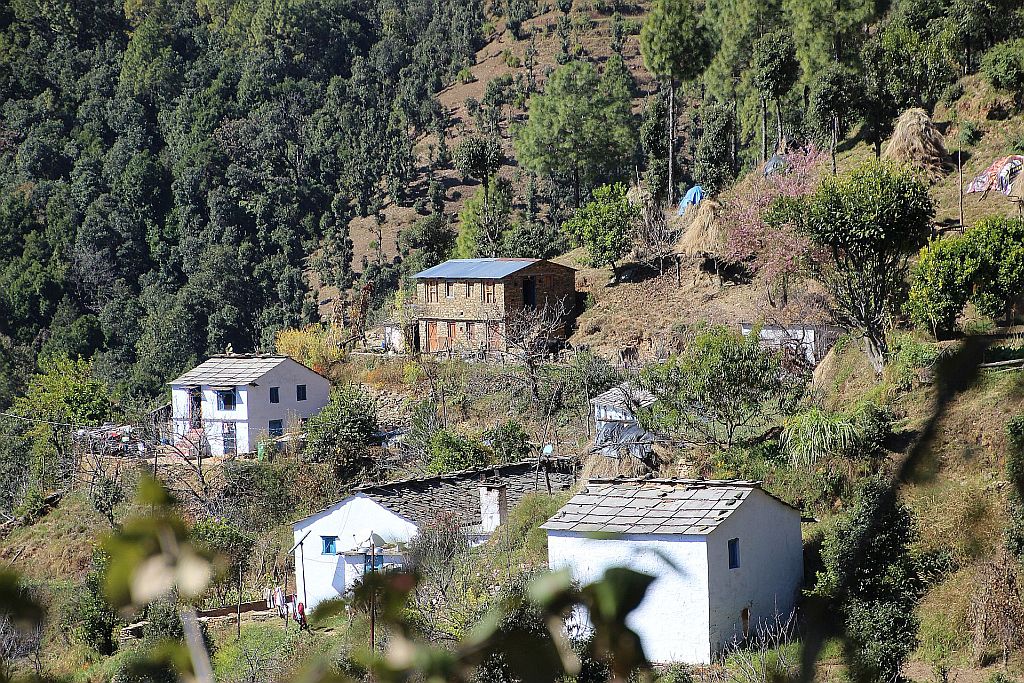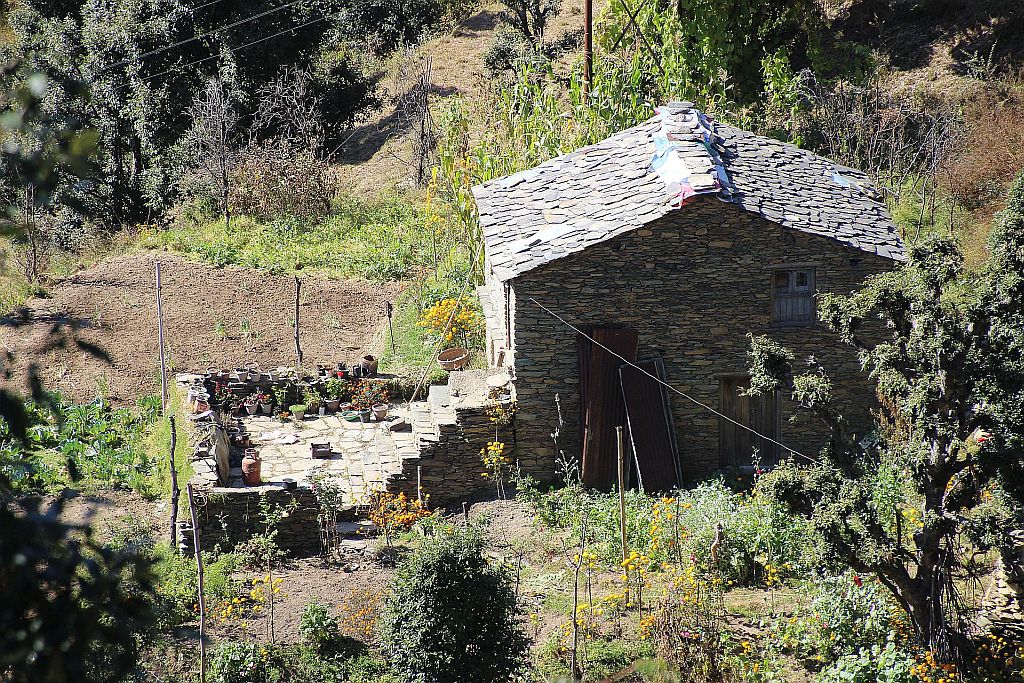 On our way back to Mukteshwar, we stopped at Dunagiri Temple. from the approach road, it's a small trek of 15 mnts up to the temple. Among all the Shakti temples of Kumaon, Dunagiri is counted amid the most ancient 'Sidh Shaktipeeth', as a primary 'ugra' (intense) 'peeths' – called 'Ugra Peeth'. Dunagiri Devi is also described as Mahamaya Harpriya. Manas khand, 36.17–18 of Skandpuran bestows Dunagiri with the title of Brahm-parvat (Divine Mountain). Dunagiri is mentioned in Manas khand of Skanda Purana.
This place has been regularly visited by Rishi-Munis of India and established their ashrams around this area. According to the mythology, Ashram of Garga Muni was at Dunagiri after whom river Gagas is said to have been named. Sukhdev Muni's ashram (son of sage Ved Vyasa) was also here, at a place now known as "Sukh Devi". Pandav's Guru Dronacharya also did tapasya at Dunagiri.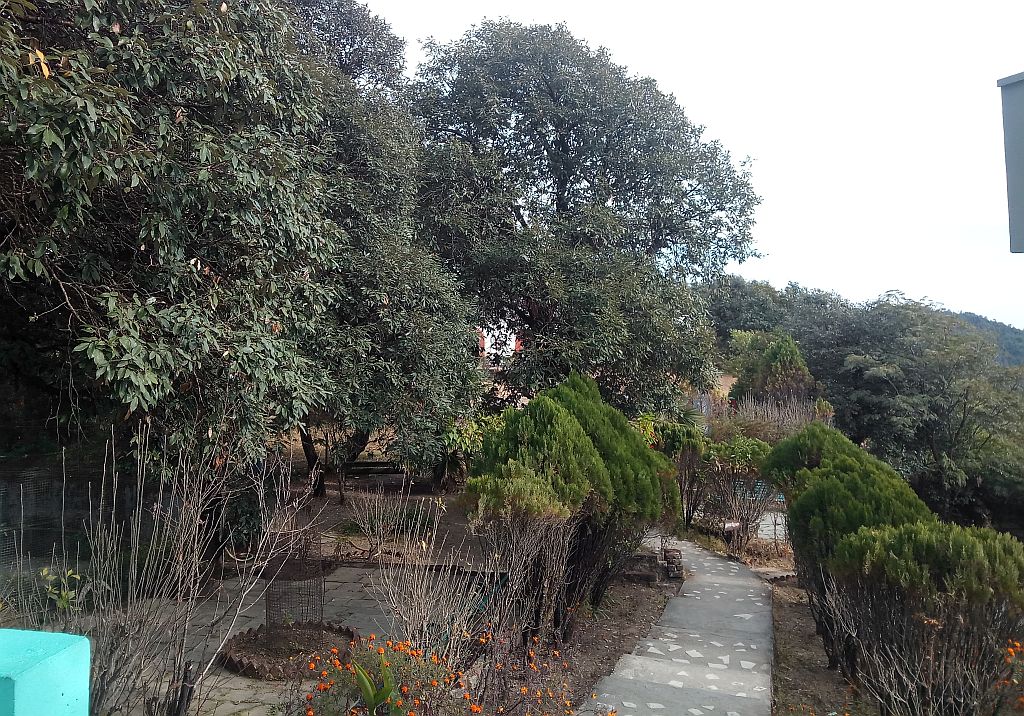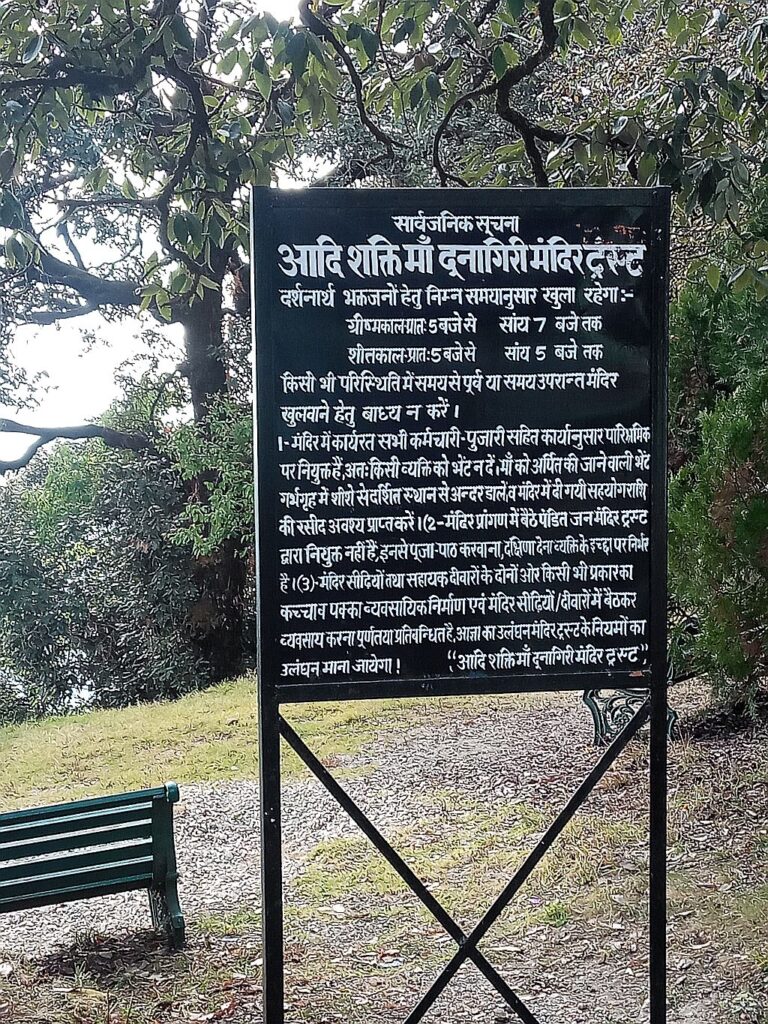 Post the visit of the Dunagiri Temple, we resumed our drive towards Dwarahat and with one stoppage there for 15 mnts, for a late afternoon lunch and snacks. We reached Mukteshwar by evening, before the sunset.
With one night stay at Pandukholi, we did experience this part of Kumaon but we still feel, we should have spent few days more at Pandukholi to explore the more trails around. We would visit again this area, may be post monsoon sometime when the mountains become more alive, looking fresh and young with its lush greenery around. Landscapes would be clear with Himalayan peaks visible throughout the day. This time we will spend at least 2 nights there, camping around.
Pls share your experiences of your trip to Pandukholi.

camping
,
destination
,
devbhumi
,
dunagiri
,
dwarahat
,
hills
,
himalayan
,
himalayas
,
kumaon
,
mahamunibabajicave
,
meditation
,
mountains
,
mystical
,
mythology
,
nature
,
offbeatdestinations
,
pandukholi
,
religious
,
roadtrip
,
spiritual
,
travel
,
trekking
,
uttarakhand