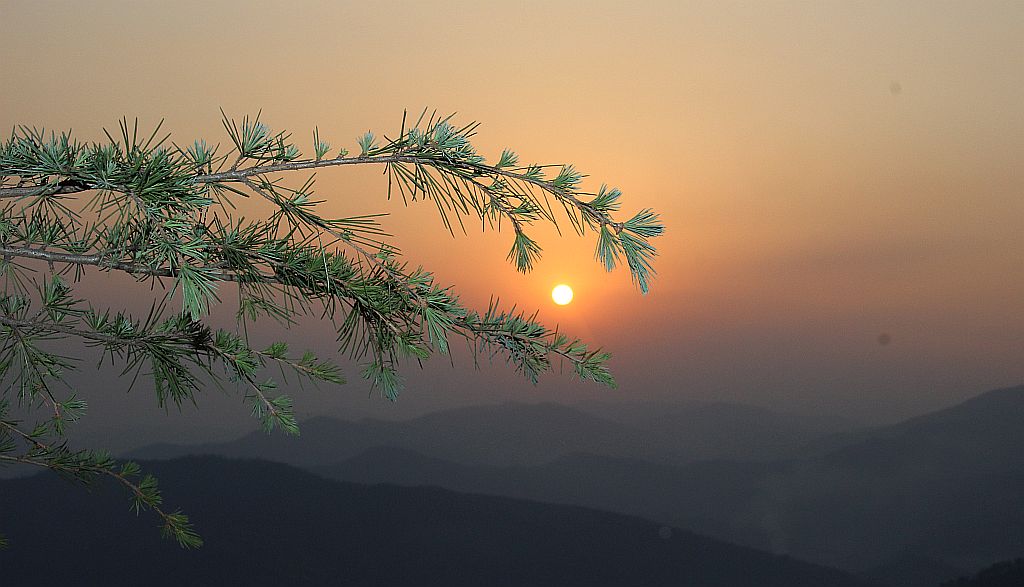 Have you encountered any wild life on a road trip? Well, it happens with me quite often. Sharing one of these incidents whose moments I still cherish a lot.
March of year 2015, I was on the way to my home in hills. Unlike early morning drives from Delhi, I, on a solo trip, had started late on that day and could reach to foothills of kumaon himalayas only by 06.00 in the evening. After a small break for tea and some snacks, I resumed the drive to ascend the mountains through the winding roads. Drives on the mountains are time consuming and to some tiring but I personally find it exhilarating. It's a two hrs drive from Kathgodam to my home and there are few patches of the forest areas and protected Green zones on the way. Lucky to have them still. Though in intervals, there are some villages but scarcely inhabited. as you know that the life goes to sleep by evening mostly in mountains, most of the roads were nearly deserted.
Once I crossed the last village (with only a few shops for the daily needs) before my home, ,it was already around 8.15 pm. I was barely 2 kms away from my home thus driving at ease. I was on ascend and the bends were too sharp. Slowing down the speed further, I was now fully enjoying the roads and its surroundings, illuminated brightly under the head lights of my car. This patch of the drive is a forested area but there are couple of houses on the road side of the road.
and to my surprise! at one of the bends, i took the turn and the head lights fell on the a leopard which was walking on the road approaching one of the houses on the roadside. He was walking in front of my car and I was too excited to have sighted a leopard one more time. But this time it was different. Well, the sound of the vehicle made him change his way down to valley side but by then I had an undisturbed sighting of 15-20 seconds. I carried on driving towards my home but after a couple of more turns, the second thought came to my mind to take an U turn and fancy my luck again. Since I was in no hurry, I took the U turn and drove towards the location. But this time, prepared my self with my mobile cam on video mode ready. To my utter surprise, I was lucky to have him sighted 2nd time too. This time, he was sitting on the road side but by approaching car sound made him move towards the edge of the road. I had my car headlight on him and came closer a little, not trying t bother him much. He stayed there for few seconds, watched me not going, he descended to valley side again.
Sharing this video with you all . Moments captured but the whole experience is well soaked into me.
Hope you must have had similar experiences too? Eager to know yours.