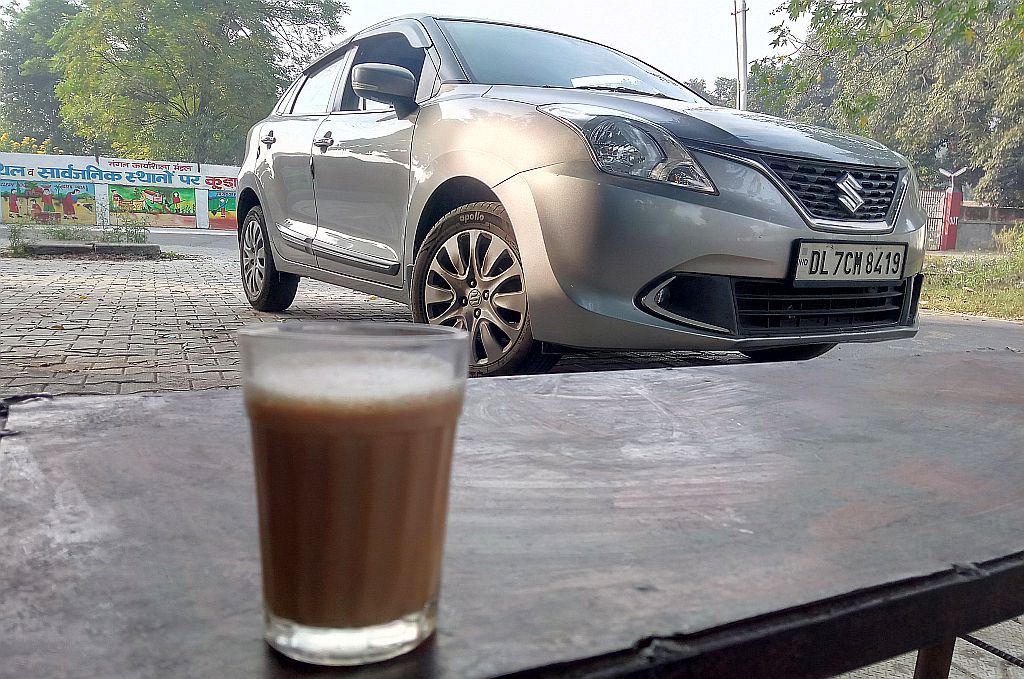 My brother had been contemplating to go to this place for nearly -6 months. but finally the plan was materialized in the 1st week of November'19. We planned this road-trip to Nangal with family. Nangal is a small town, close to the Bhakhara Dam, built on Satluj river, on the border of Himachal Pradesh and Punjab. Nangal Dam is a downstream of Bhakra Dam. However, sometimes both the dams together are called Bhakra-Nangal Dam though they are two separate dams.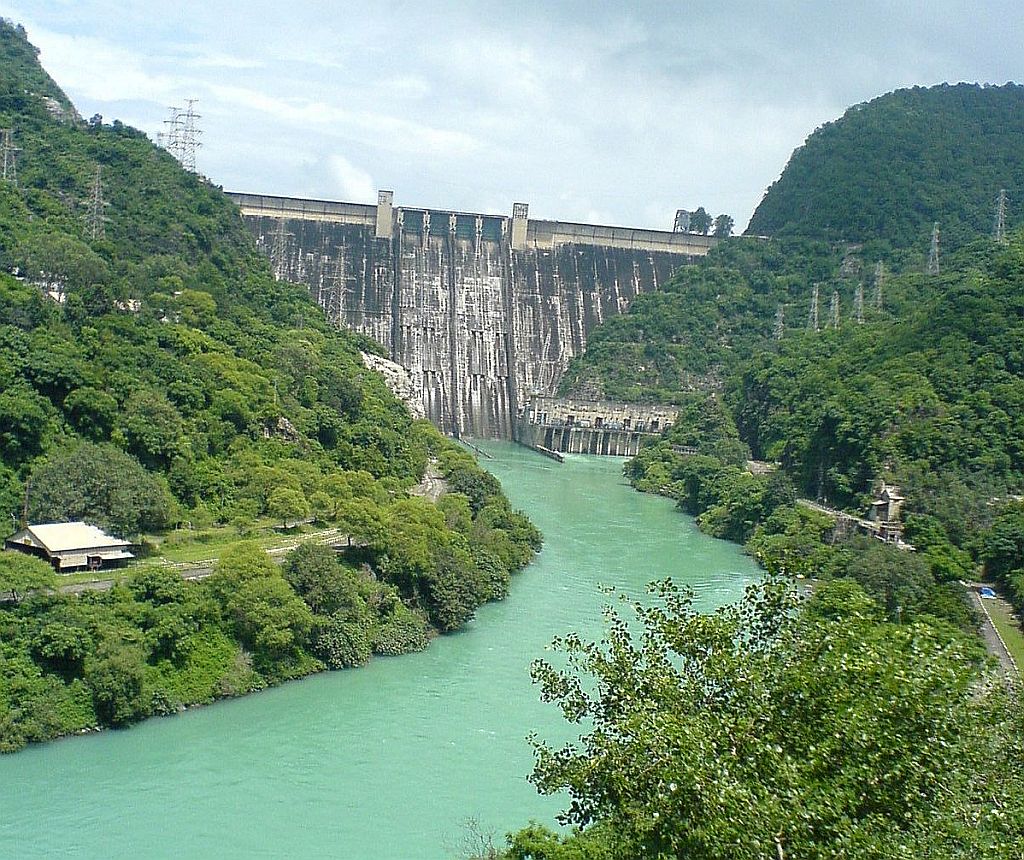 DAY ONE – We left early morning from Delhi, cruising comfortably we were approaching Chandigarh within 5 hrs of drive which included our one stop at Murthal for breakfast. But between Ambala and Zirakpur, due to some unforeseen event happening further on the NH, we had to take a diversion from NH44, which was like a state highway, connecting two major cities, going through the countrysides of Punjab but the road was narrow with single lane only. Though the road was in good condition and there was less traffic but had lots of curves in short gaps. It caused a lot of delay but we bypassed some major cities on the way.
Anyways, at 1st, we were little disappointed as we were getting delayed, but it definitely added some elements to our trip. For a quick tea break, we stopped at a dessi dhaba. But after looking at the food options, we finally opted for an early lunch instead. Food was made in local way or in our dessi style, but made hygienically, using local ingredients & produces. They had very limited options of menu. A meal of Sarson ka saag, tadka daal, Madue ki roti made in tandoor (and normal wheat roti for some), curd followed by masala tea. Well, the food was fresh n taste was authentic, far better than the regular touristic dhabhas turned restaurants now on main NH.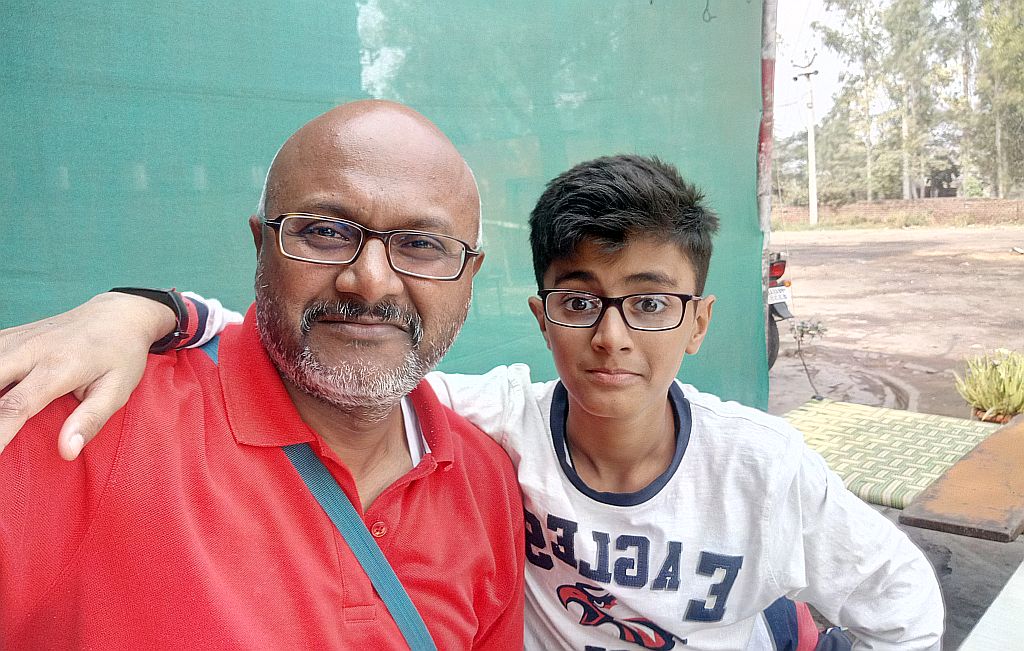 After a break of one hr, we resumed our drive towards Nangal. In next one hr, we approached the main NH again and thus picked up regular speed. On our way, we crossed Rupnagar, Kiratpur Sahib, and Anandpur Sahib. We were delayed by some hrs now so we decided to visit Anandpur Sahib on 2nd day post our visit to Bhakhra Dam. By the time we reached Nangal, it was 4 pm. We checked-in to the guest house Sutlej Sadan of Bhakra Management Board (BMB), built on the bank of the Sutlaj river.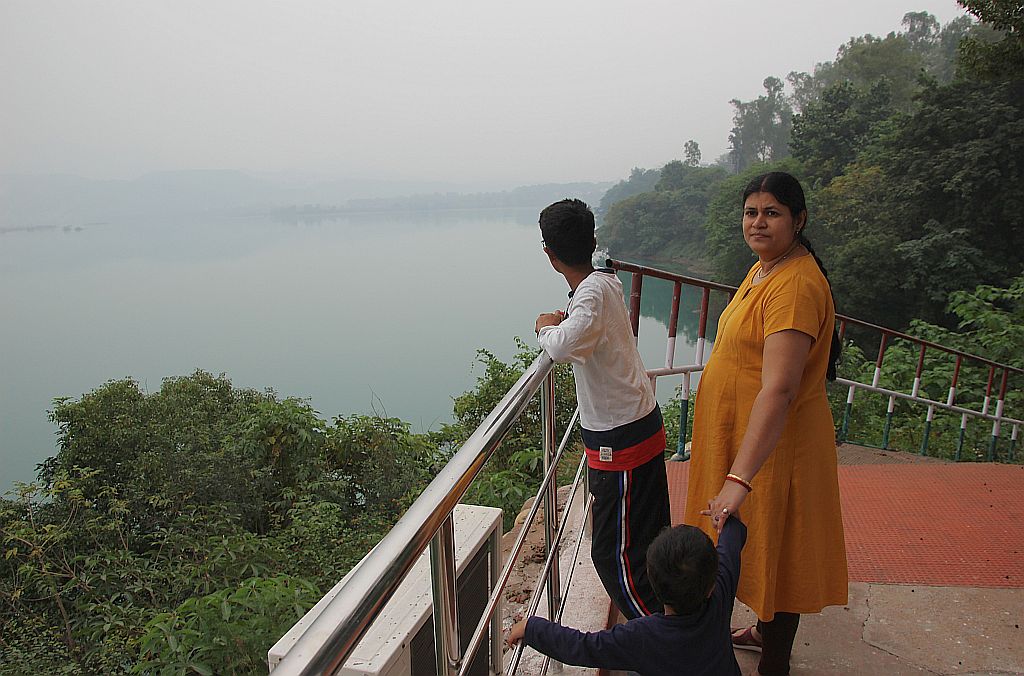 After a petite-siesta, we set out for a short drive, exploring local areas. We started with the visit of the temple Naina Devi, hardly 15-20 kms. Other places to see around in Nangal is Gurdwara Bhabour Sahib. There is an option of Jungle Safari too in the nearby wildlife sanctuary also. On return, kids demanded the regular snacking items so we hang out at the restaurant located on the bank of the Nangal dam. One gets a wonderful view of the Dam and barrages around.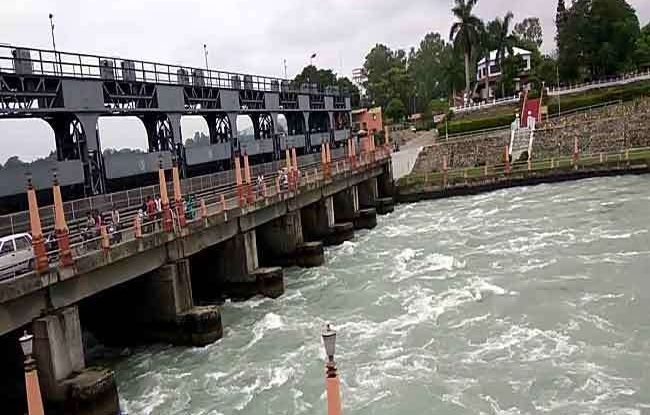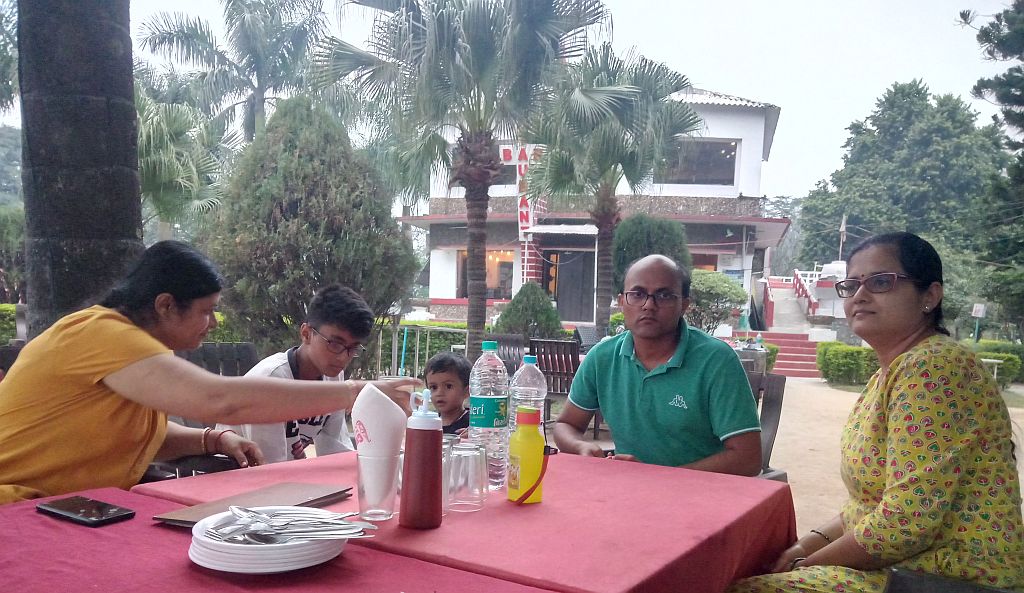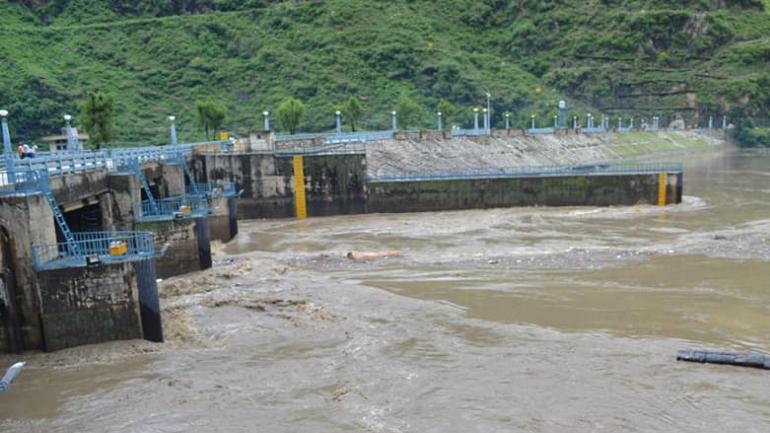 We spend our evening just strolling around our guests house.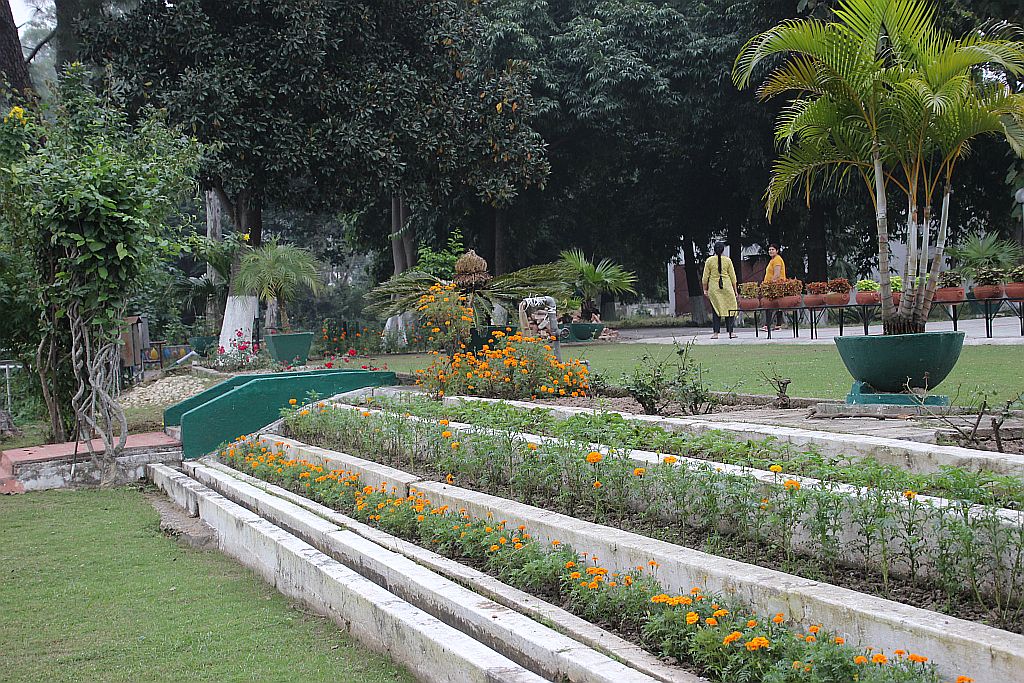 DAY TWO – Around 7.30 am, we went out for a very short drive in the vicinity as every place has a different feel and local flavor in the morning hours.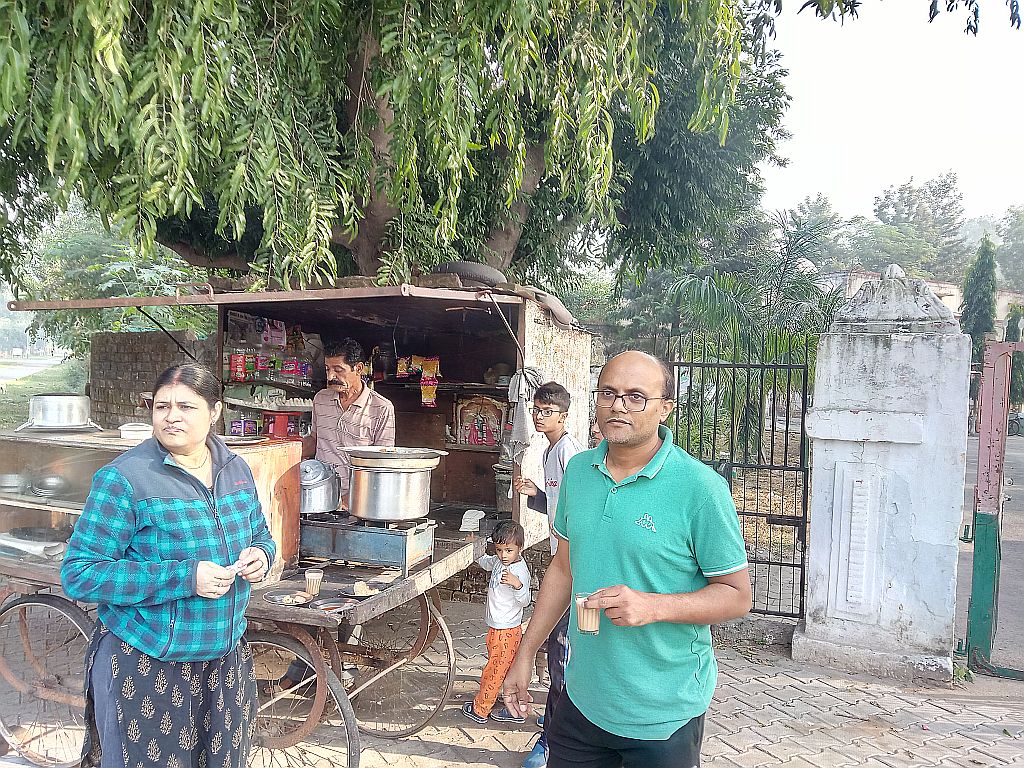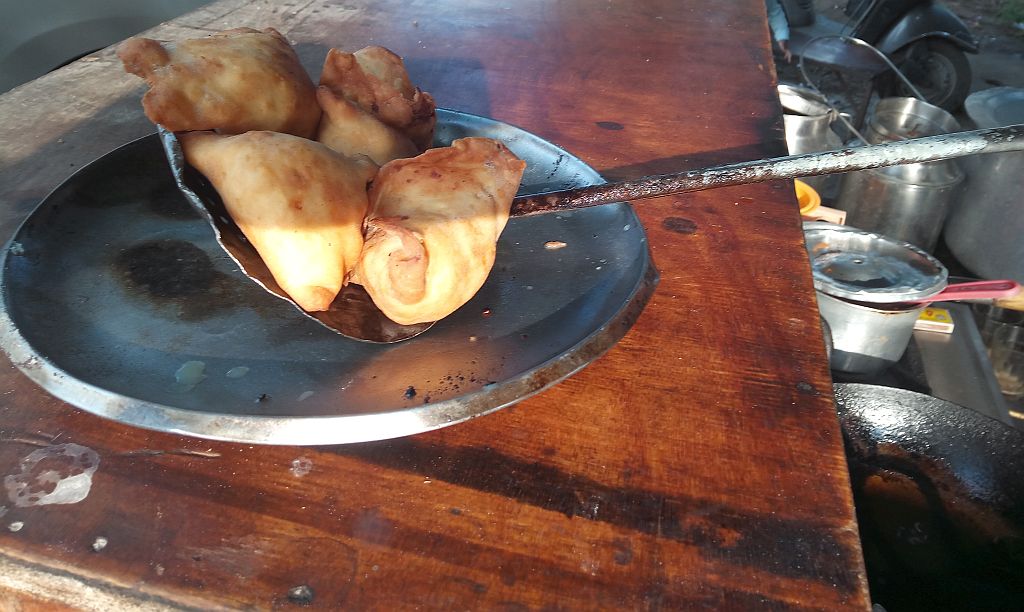 Post breakfast, a regular one at the guest house, we set out to visit the Bhakhra dam and the areas nearby. Driving along both the sides of the dam is fantastic.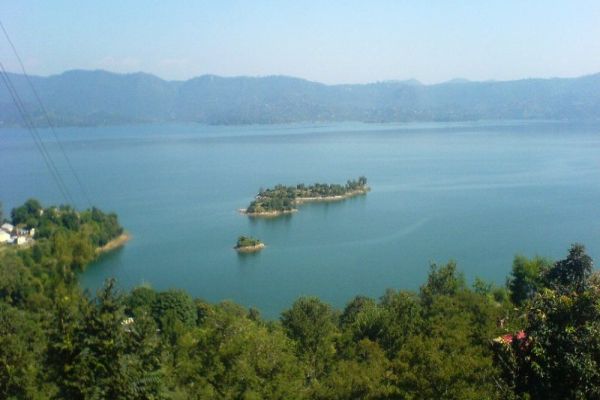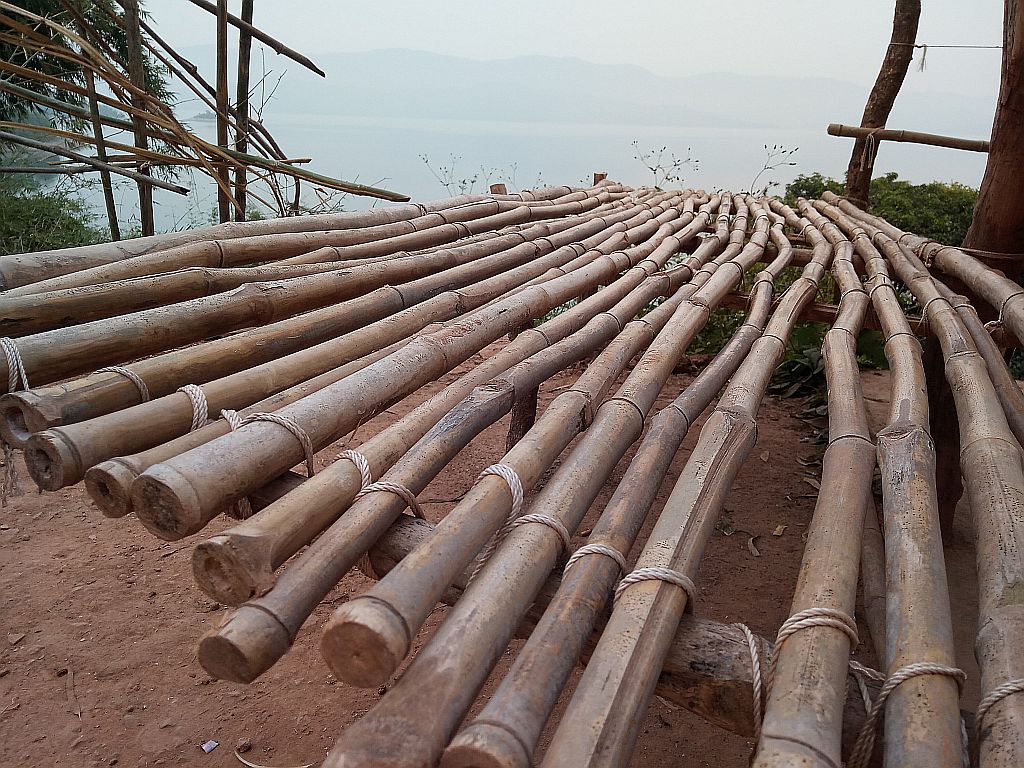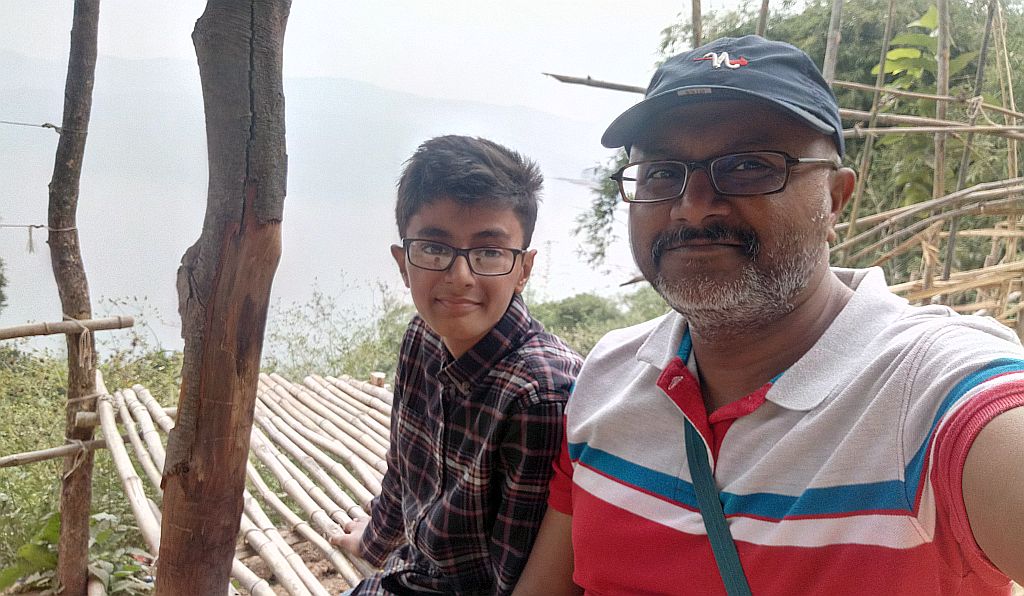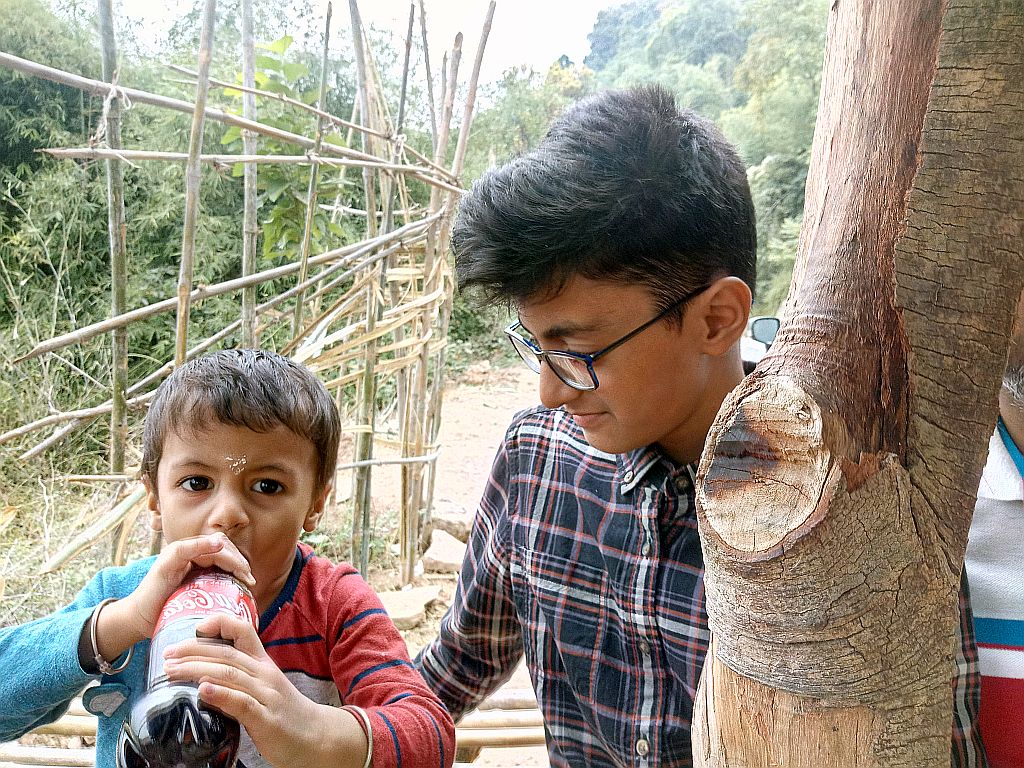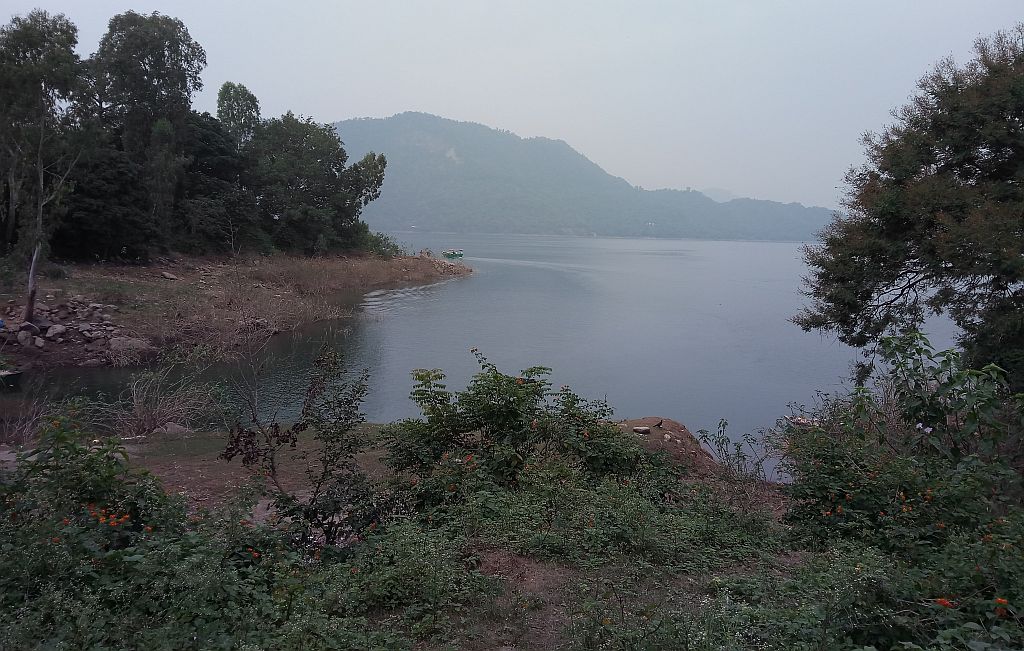 Historically important, the Bhakra-Nangal multipurpose dams were among the earliest river valley development schemes undertaken by India after independence though the project had been conceived long before India became a free nation. Described as "New Temple of Resurgent India" by Jawaharlal Nehru, the first prime minister of India.
On October 22, 2013, the government of India approved the release of a stamp to mark the 50th anniversary of the dam as it was the only dam that could produce 1500 MW power during that time.

The Bhakhra dam forms a reservoir Gobind Sagar, named after the tenth guru of Sikh community, Guru Gobind Singh Ji, stretched for an 88 km long and 8 km wide, stores up to 9.34 billion cubic metres of water. It is Asia's second tallest dam with a height of around 207.26 meters after the Tehri dam. It is the highest straight gravity dam in India with the height of about 207.26 meters and it runs across 168.35 km. The primary use of the dam is storing rainwater water for providing irrigation water and with turbine / hydroelectric power generators on each sides, the water of Bhakra dam is also used to generate electricity to be supplied to states of Haryana, Rajasthan, Gujarat, and Himachal Pradesh.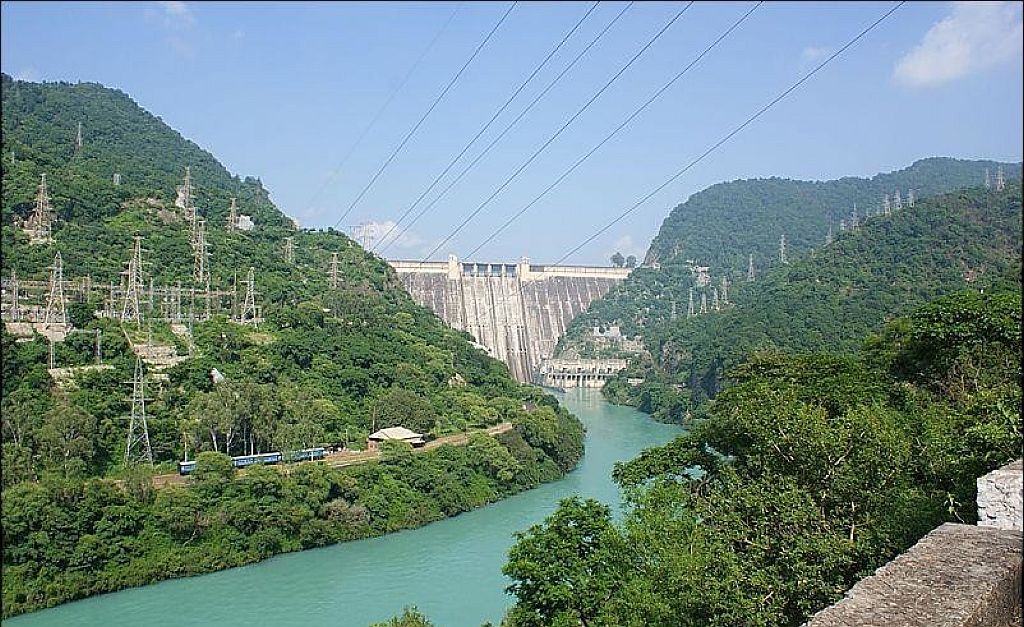 Dam serves the purpose for fishing too. There were a lot of local fishermen selling raw as well as cooked fishes at their shacks along with the water shore.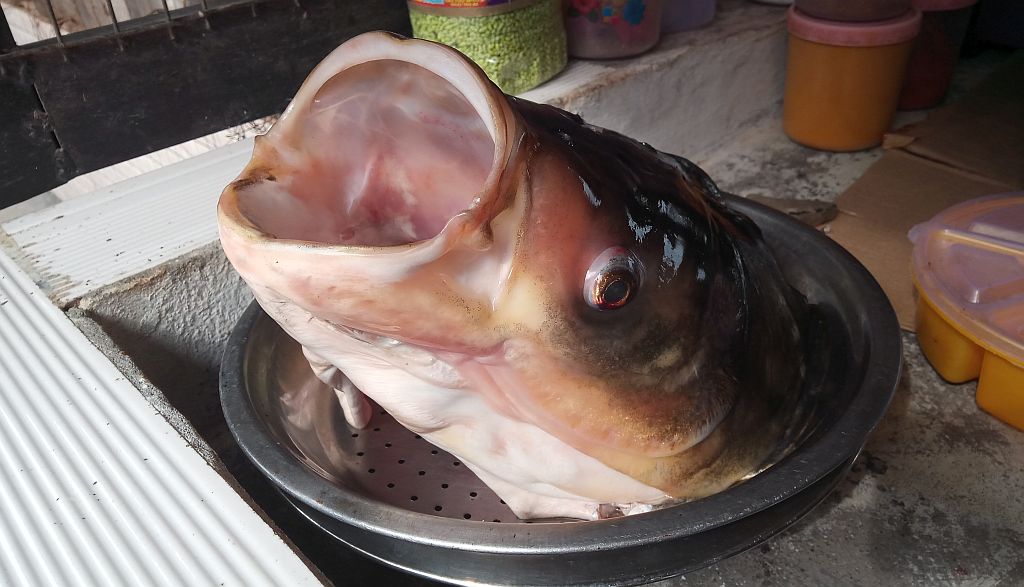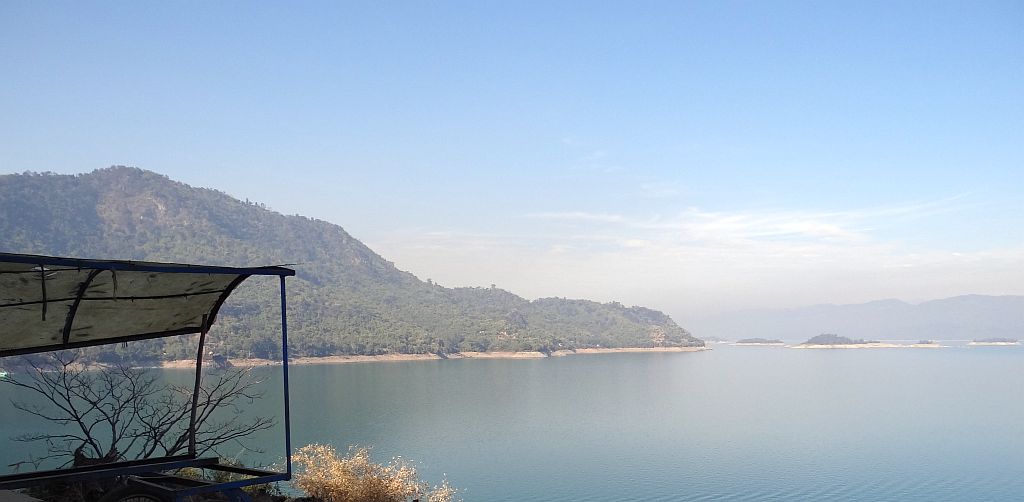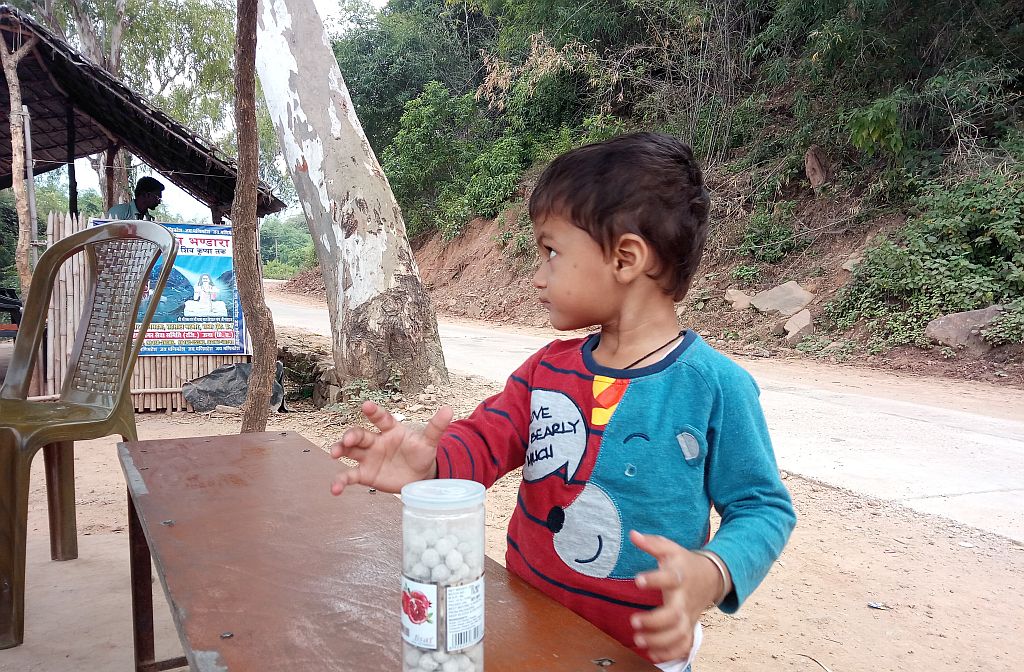 A good place, during winters for the bird watchers, as the migratory birds flock here. Boating in the dam is allowed. You can opt for the government operated boats.
In the evening, we visited the Anandpur Sahib, one the most sacred places in Sikhism, being the place where the last two Sikh Gurus lived, Guru Teg Bahadur Ji and Guru Gobind Singh Ji. This is this is the place where Guru Gobind Singh Ji founded the Khalsa Panth in 1699. The city is home to Kesgarh Sahib Gurdwara, one of the five Takhts in Sikhism. It is the venue of the largest annual Sikh gathering and festivities during Hola Mohalla in the spring season.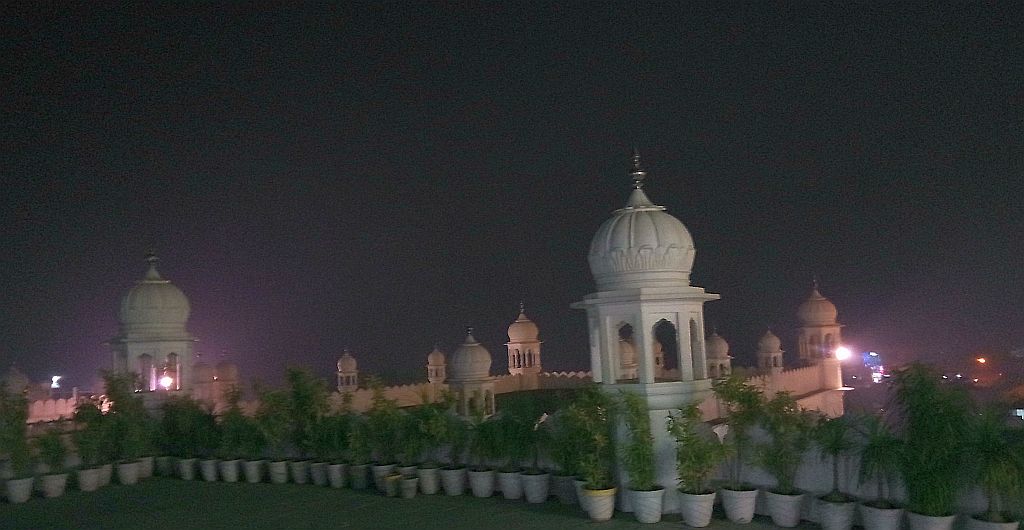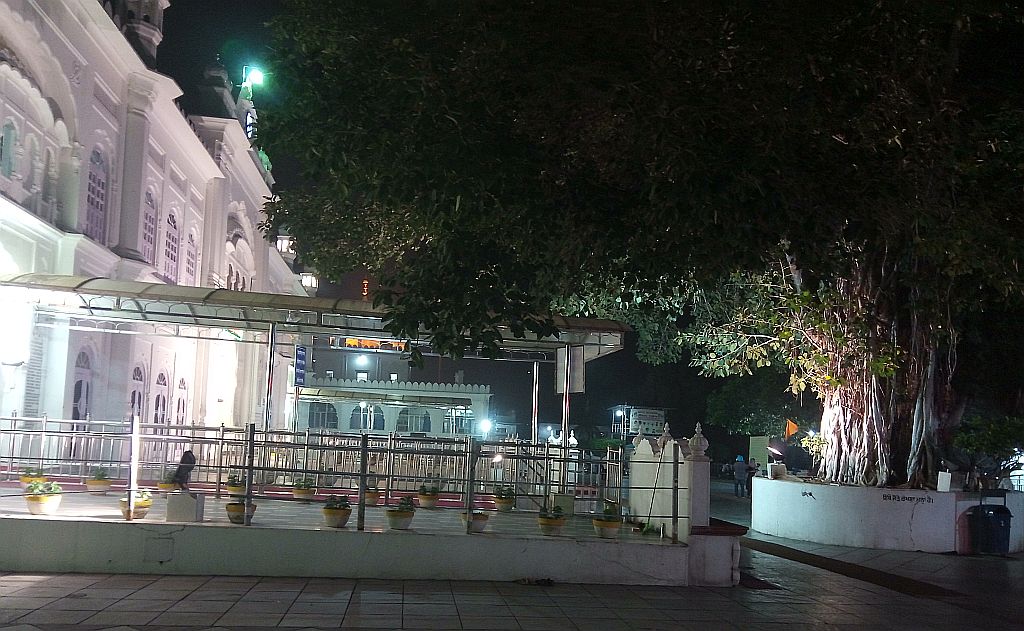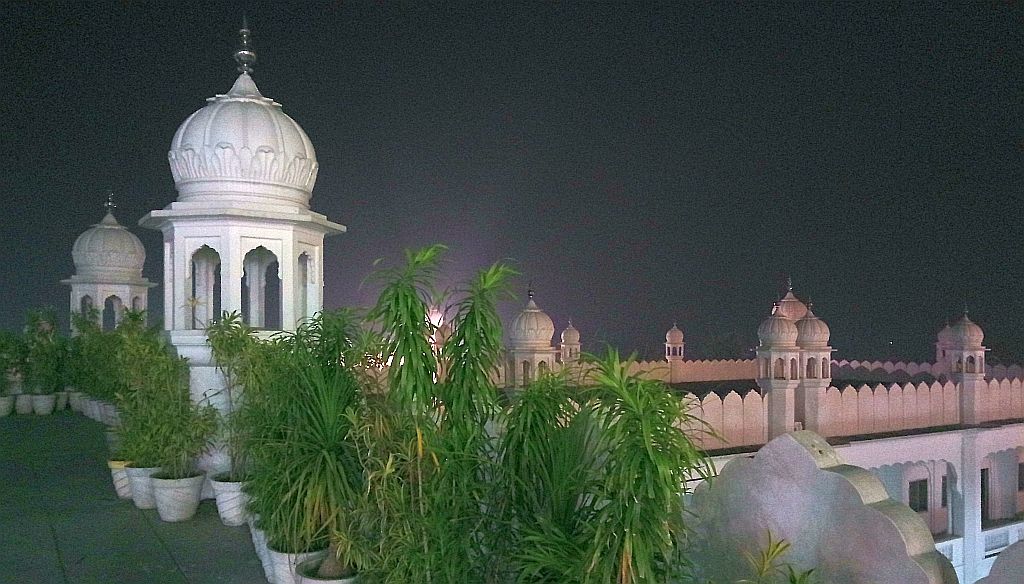 DAY THREE – We left Nangal early morning & headed straight back to Delhi. Fortunately there was no issue on the highway thus we maintained the regular route. We approached Delhi boarder by 2.00 pm. We stopped at the Tibetan Monastery at Majnu Ka Tilla for an authentic Tibetan cuisine at Rigo restraunt. Post lunch we headed back to our home in NCR.
Our trip ended with our next plan to revisit Bhakhra dam again over a weekend, in the month of monsoon when the flood/safety gates of dam get opened to release the excess water in the reservoir.
I feel and suggest that on the way upto Himachal Pradesh to famous tourist destinations like Dalhausie, Palampur, Manali…this could be an ideal stopover for those who don't want to take up 600-700 KMS drive in one go. Though it's not for regular tourists. It's a laid back and an offbeat place, devoid of commercialization, its worth a visit. It was quite, peaceful, and more importantly, has a history of post independent India. Nothing fancy but ideal for us as we like these kind of offbeat locations.
Do share your experience too, of visiting this place.